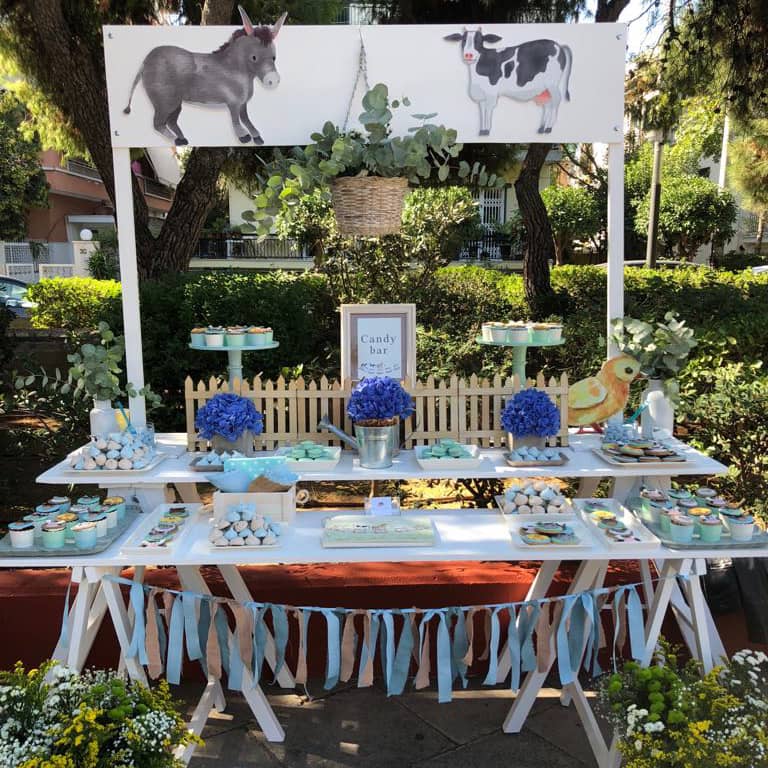 EVANGELO'S CHRISTENING
May 6, 2020
While I was looking for a boy's baptism ideas on the internet for my little son, and while googling for my son's favorite subject "farm animals", I accidentally ran into Katerina. Very quickly I realized that this meeting wasn't random because it was guidance from the universe. The only thing I had to do was to trust my instinct and assign to White Stories the planning of my son's christening.
I was recently moved from Athens to Cyprus and organizing such an event from distance with all the relatives interfering, was a real nightmare. I was very lucky to find Katerina because of her creative suggestions for a boy's baptism ideas. She behaved like a very experienced professional who was very cooperative and eligible. She paid great attention to my special needs and demands. Her advice were very accurate and event planning oriented.
The result was a very successful christening very close to my personal taste. She and her dream-team managed to make our special day an unforgettable memory. I would definitely recommend her work. She is great at what is doing. I couldn't imagine a more suitable person than Katerina for this job. Congratulations and thank you for everything. Kind regards, Aristi.