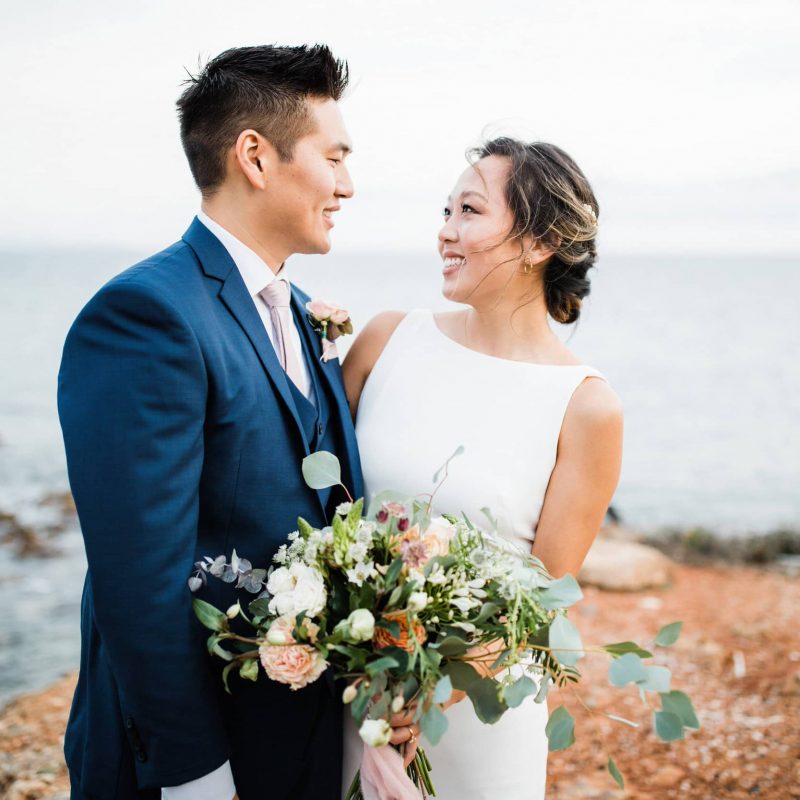 If someone asks me what my favorite part of my whole wedding process was, it was without a doubt meeting Katerina and her husband, Dimitris.
CHOOSING OUR WEDDING PLANNER
We had a very good feeling after our first video chat with Katerina. We had no idea how to navigate the world of Greek wedding planning without know the culture or the language. However, from the get-go I could tell she was going to go out of her way to empathize with my worries because she would call or email me back if she felt I wasn't completely relieved after chatting.
Katerina made recommendations on vendors not because they were the flashiest, or fanciest, or most affordable, but because Katerina knew that the people doing the work were honest, hardworking, and passionate about their respective crafts. (We saved some of the intricately designed cookies from the wedding day because we dare not eat them!)
When we visited Athens a few months prior to the wedding day, Katerina and Dimitris not only made sure we covered every single detail to our satisfaction, but went out of their way to really get to know us and make us feel treasured and taken care of. They have a sixth sense of what makes you comfortable and we have never felt more welcome anywhere else in the world than sitting down with them.
THE WEDDING DAY
On THE day, to say that Katerina and the White Stories team gave me the wedding of my DREAMS would be an understatement. The decorations, the flowers, the food, the setup, the bar, the lighting, the dessert table, the favors, the most minuscule detail was absolutely perfect.
Katerina took what everything that we had worried about, all of our stress and uncertainty, and combined it with what I had envisioned and turned it into an absolute masterpiece. Our guests will not stop talking about our wedding. Our friends that were unable to attend message us to this day, lamenting at missing the picture-perfect, Pinterest-esque event.
Katerina, thank you so much for making my wedding so beautiful, so easy, and so wonderful. Thank you for being so awesome and being the absolutely perfect person to work with!
P.S. Please hurry and make a trip to the U.S. because Paul misses raki with you and Dimitris very much!