A wedding in Kefalonia is not a common occurrence for destination weddings in Greece. This is because while the island is of immense beauty, there are more popular Greek island choices such as Santorini. Additionally, there are plenty of world-famous wedding venues on these popular Greek islands. These include le Ciel in Santorini, Dana Villas in Santorini and Santo Winery in Santorini.
Most blog posts in Greece focus on these popular islands with titles such as "weddings in Greece Santorini", "Santorini gem" and "Greece wedding cost". However, blog post series such as our "Discover Greece" series aims to highlight these wonderful islands.
This week's focus is the beautiful Ionian island of Kefalonia. We'll explore the beauty of the island's natural landscape, the island's brief history as well as some beautiful wedding venues!
Kefalonia topography 
A few known facts even to Greeks, is that Kefalonia is 904 square kilometres. This makes it the largest Ionian Island out of the seven in Greece. Additionally, Kefalonia's topography combines plenty of mountain ranges with several exquisite beaches. A valuable fact to point out is that Kefalonia is also known for its breed of ponies. The wild ponies known to pony breeders as "Ainos" take their name after the highest mountain top of the island.
All in all, a wedding in Kefalonia will have beautiful landscapes for the couple and their guests to enjoy. The island has many caves under the sea in areas such as Drogarati which are ripe for scuba diving explorations. Picturesque fishing villages, as well as plenty of greenery, make a wedding in Kefalonia the perfect setting for a romantic, nature-filled wedding.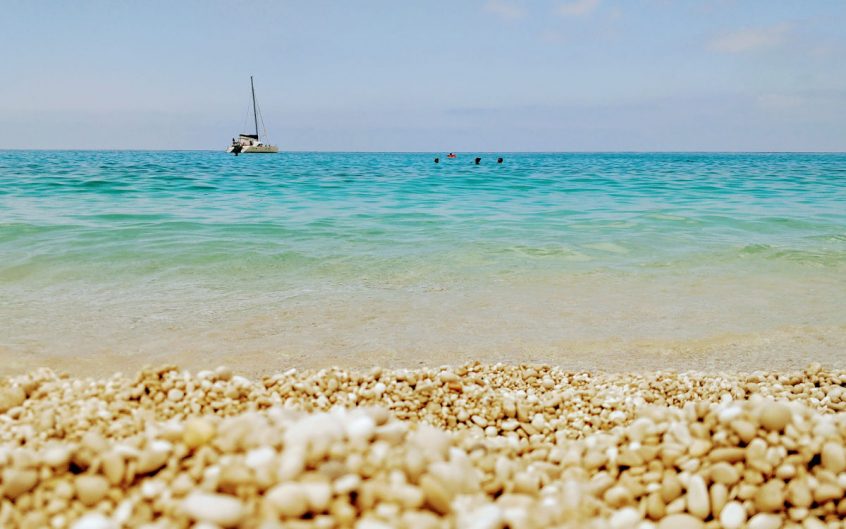 Brief history
Historians believe that the island was named after the ancient King Kefalos who ruled centuries ago. Kefalonia was subject to the same invasive fate that the other Greek islands followed. In fact, the Venetians and Romans were amongst the invasive forces that would attack and occupy the island.
Coming to modern times, the 2nd World War found the island under Italian rule. The island would return to Greek territory after the end of the war. However, it would soon after be faced with a different challenge. In 1953, the island would experience a huge, devastating earthquake.
All in all, a wedding in Kefalonia will allow couples and their guest to experience for themselves the rich history of the island. The island is Greek but still retains a blend of influence from the former forces that would occupy it.  
Ideal wedding types
As we state above, the island's beautiful natural landscapes allow for a great number of wedding types to take place here. The variety of nature on this island gives way for:
Garden weddings: Plenty of gardens with ample spaces for the wedding ceremony 
Vineyard weddings: There are several vineyards spread throughout the island that will allow for a beautiful vineyard wedding in Kefalonia. 
Beach weddings: Like most (if not all) Greek islands, Kefalonia has many wonderful beaches. As such there are plenty of locations for a beautiful beach wedding in Kefalonia. 
Luxury wedding: Kefalonia has several impressive venues that will allow couples to have their dream luxury wedding.
Religious wedding: Kefalonia is a Greek island that has a population of primarily Christian individuals (mostly Orthodox).  
All in all, this flexibility in wedding type choices make Kefalonia an ideal wedding destination. Additionally, couples that are undecided on their ideal wedding type can view the choices the island has to offer or even combine them!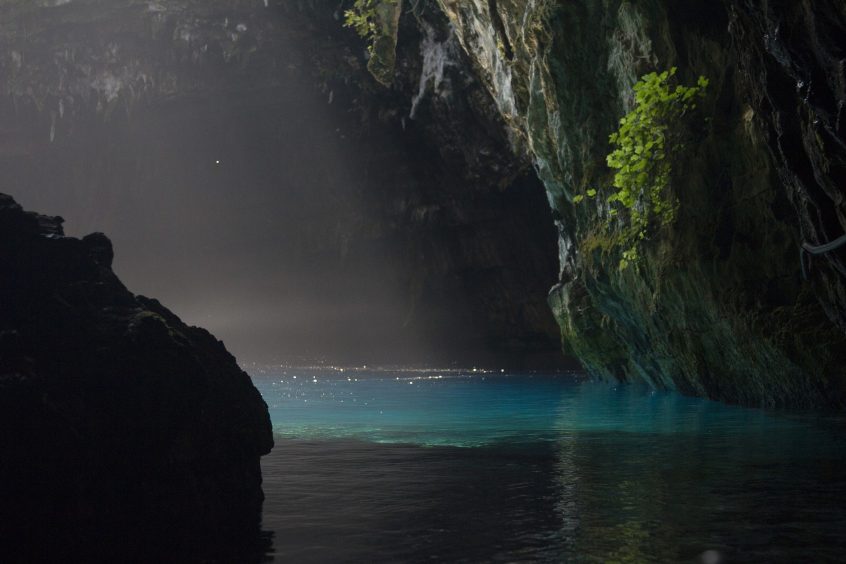 Venues for a wedding in Kefalonia 
There are numerous wedding venues that can host a wedding in Kefalonia. Below you can find some popular and unique choices that any couple will enjoy!
Antisamos Beach
The wedding ceremony here will expose the couple and their guests to the crystal clear waters of Antisamos beach. Antisamos beach offers a hybrid ceremony and reception venue choice as there is a wonderful beach as well as a lush garden.
The couple and their guests will be able to have a wonderful wedding aisle on the sandy shores of Antisamos Beach. Afterward, they will be able to proceed with the reception to the Antisamos Beach Bar Garden.
All in all, this wonderful beach is perfect for a wedding in Kefalonia for those couples that love nature. The wonderful green beach bar in combination with the stunning beach will allow for a truly unique wedding celebration!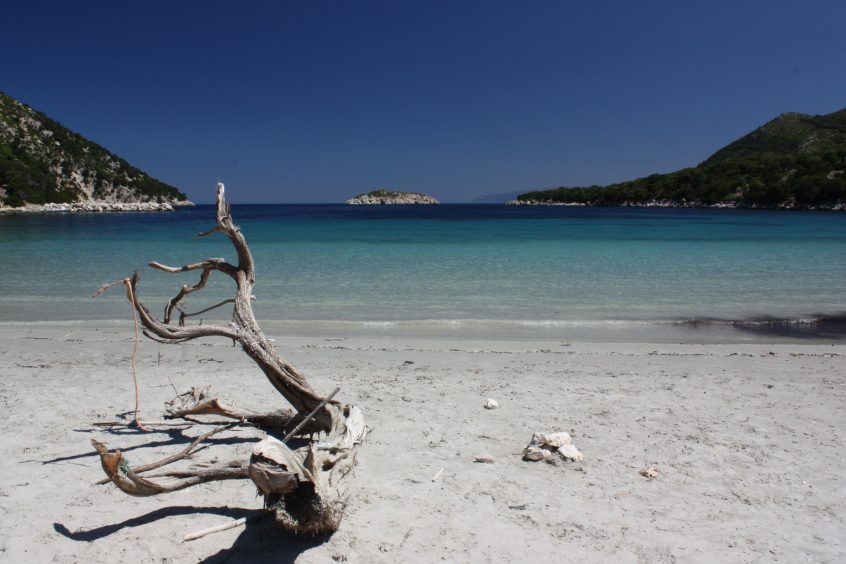 Melissani Lake
 Melissani Lake is one of the most truly stunning lake venues in Greece. This is because the lake has more than 15,000-year stalactites which create wonderful mirages. The lake's wonderful blue colors, in combination with the colors the light creates make it a truly magical setting!
All in all this amazing setting will provide for a wonderful wedding in Kefalonia. The couple will be able to marry within the cave that surrounds part of the lake. In fact, to be able to reach the cave, the couple and the guests must transport themselves by boat. It is a very fairy-tale like setting that every couple will want to experience!
Watermill
The Watermill is another very unique wedding venue that couples can find in Kefalonia. The Watermill venue is made unique by the fact that it sits on terrain with rare geology. To be specific, the sea here enters the inland and fills in sinkholes below the sea levels.
The Watermill offers a pier that is perfect for your wedding in Kefalonia. This is because the pier is surrounded by water and you and your guests can enjoy amazing panoramic views.
All in all, your wedding in Kefalonia will surely be amazing here. The amazing restaurant and modern designs of the restaurant will allow for truly unforgettable experiences!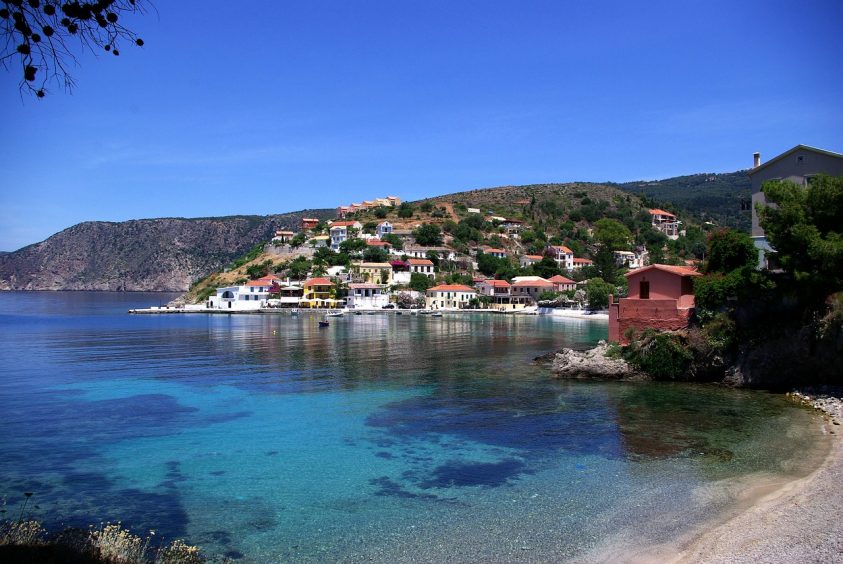 Villa Rosa
Individuals can find Villa Rosa atop a beautiful greenside hill, with wonderful bushes, flowers and palm trees. Couples can have a wonderful wedding in Kefalonia here where they marry with an amazing sea view in front of them.
All in all wedding decorators may place the wedding arch right on the edge of the hill. This will allow couples to have a truly unique wedding ceremony, while they observe the mountains across and the sea below.
Conclusion 
A wedding in Kefalonia is no small deal by any means. It is a relatively unpopular Greek island to have a destination wedding, however, it is by no means less beautiful than others.
A wedding is a very special occasion and you should treat it as such. If you've visited Kefalonia Greece previously and find that you want to have a wedding in Kefalonia then you absolutely should!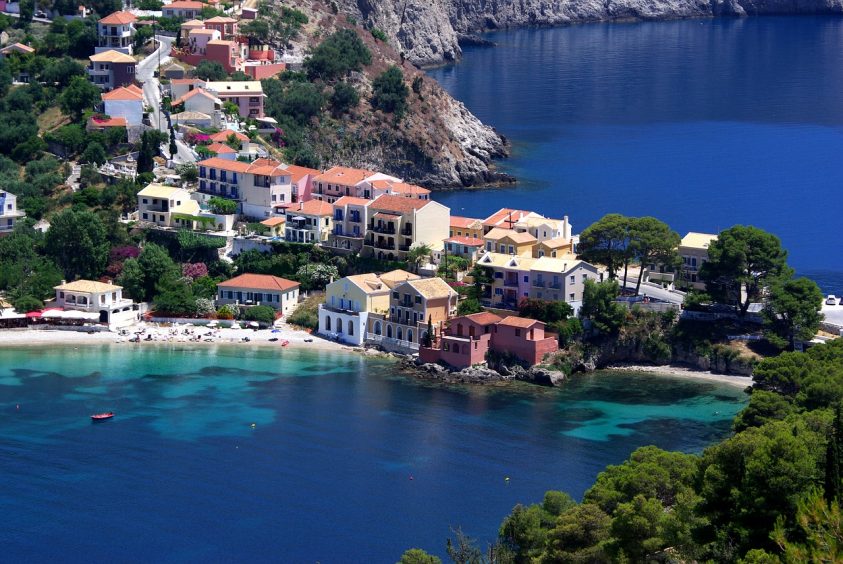 If you choose a civic wedding in Kefalonia, then the beautiful town hall will be more than ready to officiate your ceremony. Just be sure you have all the paperwork ready, and that you have contacted the appropriate authorities (for example marriage court, local representatives, etc).
All in all, Kefalonia is a great experience that you should absolutely live with your family and friends. You can even decide to extend your stay in Greece and combine your honeymoon here as well.
If you end up combining your wedding with a honeymoon here, just be prepared for many unforgettable memories!
Are you interested in getting married in Greece? Feel free to contact us!  We love to assist couples who consider Greece as their destination wedding location!