Post-wedding events are a great way to celebrate a couple's first days as a married couple together with their chosen guests. While pre-wedding events focus on bonding the couple and their guests before their wedding, post-wedding events focus on bonding them after. The couple is formally married now, so the post-wedding events are the first event they will do together as a married couple!
Additionally, since the stress of the big day has passed, the couple will be able to more thoroughly enjoy the activities that will take place now.
Below we wrote a list of a few wonderful ideas for post-wedding events.
MOUNTAIN TRAILING
As far as post wedding events go, mountain trailing is a wonderful idea. This is because it gives great flexibility in choosing whether you will hike the trail or use mountain bikes. Additionally, it is an activity that gives a sense of exploration, so guests are expected to thoroughly enjoy it.
With mountain trailing, you will get to discover wonderful secluded landscapes that offer great forest (and perhaps sea) views. You will get to chat with your guests while trailing and observe all that nature has to offer.
All in all, it is a great idea that you can combine it with a picnic. For example, you can set off on a three-hour trail to reach a particular hilltop with an excellent view. You can then have a nice meal, relax and head back down!
SCUBA DIVING
This is another excellent post wedding event idea.
Scuba diving is an activity where a group of more than two individuals can partake. This means that you and your chosen guests can embark on an underwater journey and enjoy all that the sea has to offer.
It is a great way to try something new for those that haven't done it in the past, and a great way to remember how fun it is for those that have!
This activity is also particularly amazing in areas where there is a large coral habitat, as you will get to witness nature in all its glory.
All in all, it is an amazing activity that you should definitely check out with your wedding party. The adrenaline from being underwater for the first time and exploring the vast underwater habitat will surely make it an enjoyable experience.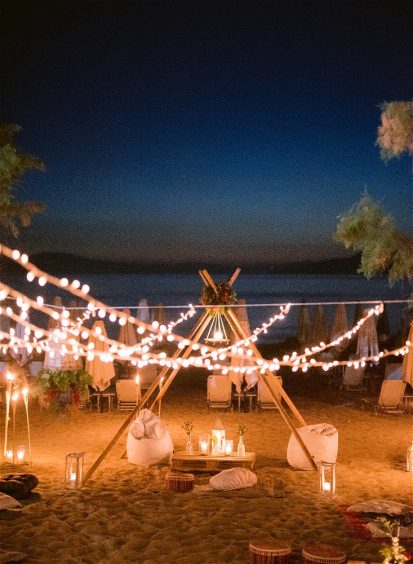 RELAXING BARBEQUE
After all the planning and stress of organizing the big day, doing something exciting or particularly stress-inducing may seem too exhausting. What better way to relax than a relaxing barbeque in a peaceful outdoor area.
The only requirements?
An outdoor barbeque and a nice selection of tasty meals you can prepare there.
Find a nice outdoor area with your favourite guests, a few beverages and enjoy yourselves in the smoke of the tasty meals on the grill.
All in all, this is one of the most relaxing post wedding events you can do. A private, secluded residence with a nice outdoor garden to barbeque will definitely entice your senses. Additionally, it will make sure that the couple have all the relaxation they will need after the stress of the big day!
CONCLUSION
There is great flexibility with the types of post wedding events you can do. Our shortlist for this week includes three events that range from a moderate amount of activity to total relaxation.
At the end of the day, it's the couple's event so the couple should decide on a post wedding activity that they would thoroughly enjoy!
If you feel that you need help to organize your wedding planning, and you want to find the perfect wedding venue, feel free to contact us! We love to help couples who consider Greece as their destination wedding choice!