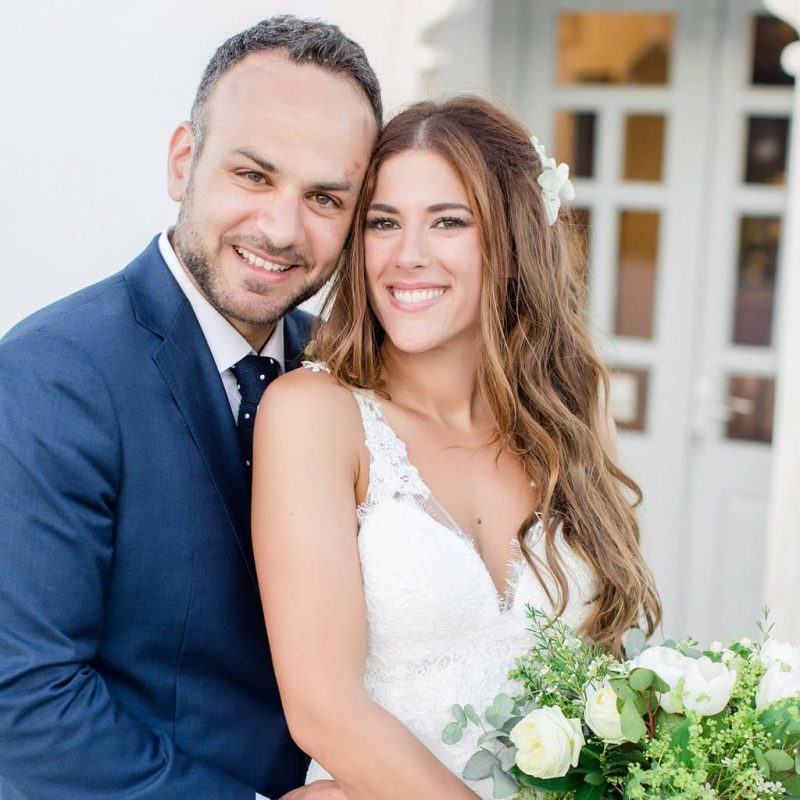 Words cannot express enough the great job White stories has done for us!
I couldn't have better things to say about Katerina and her amazing and very professional team. Our wedding looked as it came out of a magazine. Katerina is a top-notch planner and we couldn't be luckier to have her as our planner. It's like she had a sixth sense and she was reading my mind all times.
We received so many compliments from our families and friends, I wouldn't even believe all these nice things they told us. Katerina is super friendly and easy to work with. She knows what she is doing and she can get you the best quality for the price you want. Finally, if you ever feel stressed out about anything, Katerina can make anything disappear.
Hence, the day of the wedding, I didn't even call her to check things out and trust me this tells a lot about the level of professionalism you will receive from White stories. I was so calm the day of the wedding because I knew she would have taken care of everything even things you didn't realize you needed something.
Katerina and her team were super organized and pleasant to work with. Make yourselves a favor and hire White stories to help with your wedding planning!! You won't regret it! I really miss working with them.