BRIEF HISTORY AND CUSTOMS
Greek wedding favours are a tradition as old as time. Today we consider them a standard part of every wedding worldwide, however this was not always the case. In the past, European aristocrats would distribute small gifts known as bonbonnieres as wedding favours to symbolize their wealth. These wedding favours were small boxes usually made of porcelain or crystal and filled with sugar cubes.
As time passed, sugar was swapped with almonds and eventually with sugar-coated almonds known as confeti. The bittersweet nature of marriage is symbolized by the sweet sugar covering the bitter almond. Giving almonds was commonly thought to signify good blessings on the newly married couple.
Typically, the couple will include five almonds to represent health, fertility, longevity, wealth and of course happiness. Symbolically, the almonds are placed in favours in odd numbers because the division of an odd number does not produce a whole number. Therefore, the couple cannot be broken up and will live life together as one.
Guests will usually find wedding favors in small cloth bags, usually white or pink coloured.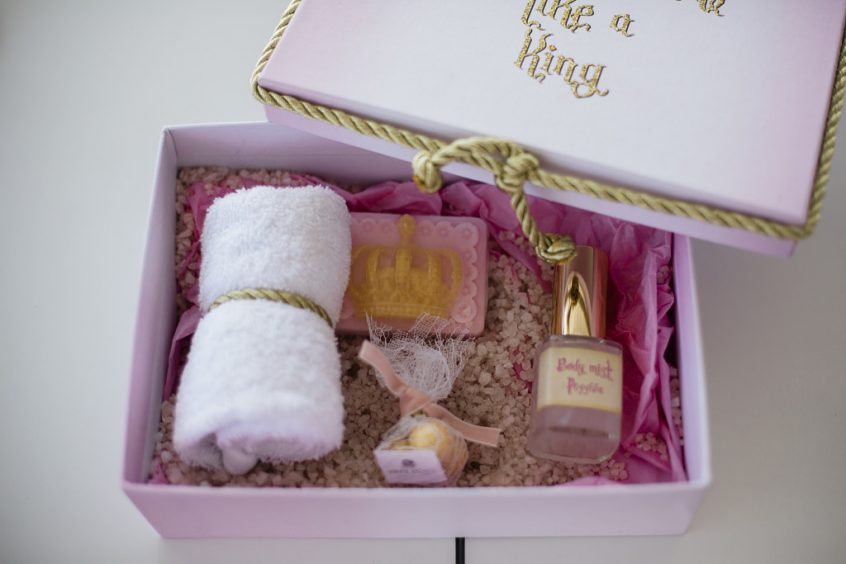 ANCIENT GREEK TRADITION
In fact, the wedding favours in Greece were originally inspired by the king of Athens, Demophon, whose wife, Phyllis, turned into an almond tree.
In the tale, Demophon left his wife to attend his father's funeral but promised to return soon. He delayed and his wife believed that he abandoned her. As a result, she took her own life. However, the gods took pity in her story and turned her into an almond tree.
Demophon returned and found out the news, made a sacrifice to the almond tree and the gods blessed him by making the tree blossom. As a result, this ancient Greek "Romeo & Juliet" story became the basis for this bridal tradition.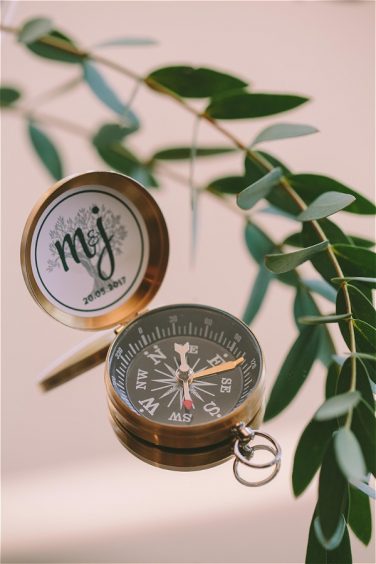 WEDDING FAVOURS TODAY
The modern Greek wedding favours are essentially a party favour given during the wedding. Typically, guests will receive a small gift as a token of appreciation from the bride and groom during their wedding. However, this can happen at any time during the wedding ceremony or during the wedding reception.
Consequently, wedding favours can be anything, from small chocolate treats to fresh flowers. Guests will usually find them in small cloth bags, usually white or pink coloured. The bride and groom can be as creative as they want, and they can make sure their choices reflect their personality and theme.
GROOM AND BRIDAL GIFT IDEAS
Bridal gift ideas for Greek wedding favours are an exciting part of the wedding ceremony. The groom and bride choose from literally thousands of already existing wedding favours.
They can also customize them depending on the wedding theme, their personality or even the area their wedding will occur. It is not uncommon for the bride and groom to have different favours.
The bride can select bridal gifts for her female guests while the groom can select groom gifts for his male guests. For example, it would make sense to give miniature wine bottles for a Paris wedding, or small olive bottles for a Greek wedding to every guest.
What if the couple wants to take it a step further and give the female and male guests different gifts?
Sounds exciting? Let's focus on Greek wedding favours and list a few examples.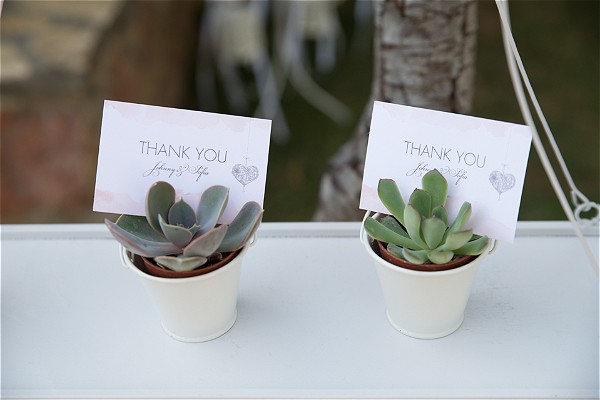 GENERAL WEDDING FAVOURS: GREECE EDITION
Greece is a traditionally religious country (Greek Orthodox), with a very rich culture spanning thousands of years.
In other words, the unique beauty it offers as a country, it makes for an ideal location to get married. Whether you prefer a private elopement on a lake, or a traditional Greek wedding on an island, Greece has something for everyone.
The unique characteristics it offers as a country can be shown by the unique Greek wedding favours available for the couple.
For example, here's a list of a few unique Greek wedding favours:
COUPLES GENERAL WEDDING FAVOURS FOR GREECE
Miniature olive bottles branded with the name of the couple
Five gold-covered stones resembling olives
Miniature ouzo bottles
Small replica coins of Ancient Greek currency
Evil eye charms
GROOMS IDEAS FOR GREEK WEDDING FAVOURS
Tiny spartan figurines
Tiny ancient Greek helmets
Pens with ancient Greek letters
Small Ancient Greek scriptures
Small Ancient Greek wax seal
BRIDAL IDEAS FOR GREEK WEDDING FAVOURS
Small Aphrodite replica statues
Small Ancient Greek female statues
Beaded bracelets with evil eye charms
Silver olive-shaped jewellery made in Greece
Pink keychain with country of Greece shaped block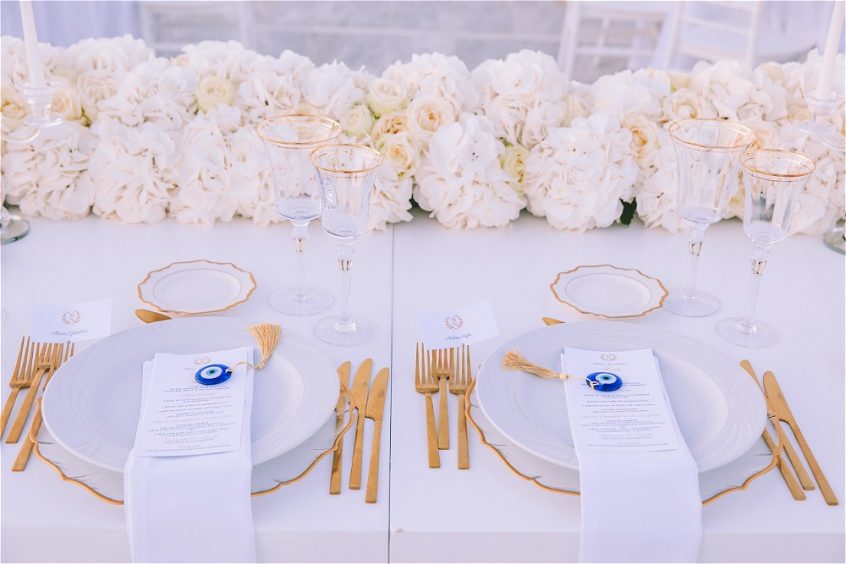 OUR GREEK WEDDING FAVOUR GALLERY
In White Stories, our expertise in wedding planning involves brainstorming, designing and suggesting wedding favours.
We communicate with our cooperating couples constantly to perfectly understand their desired theme.
As a result, we can suggest bridal and groom gift ideas that perfectly satisfy their needs. Choosing Greek wedding favours for a wedding is a very fun and special procedure, and we make sure our couples enjoy the entire process!
Please enjoy a few more wedding favours below: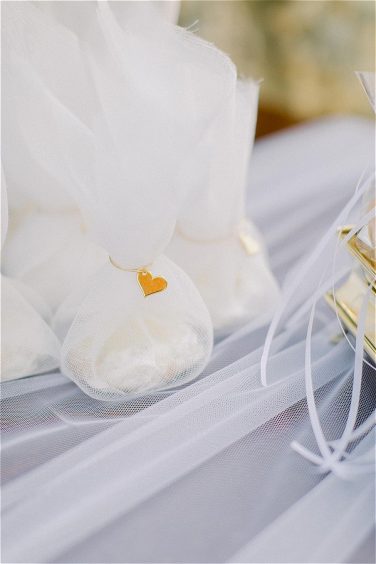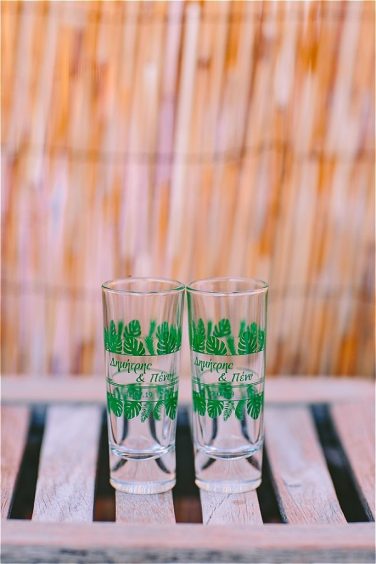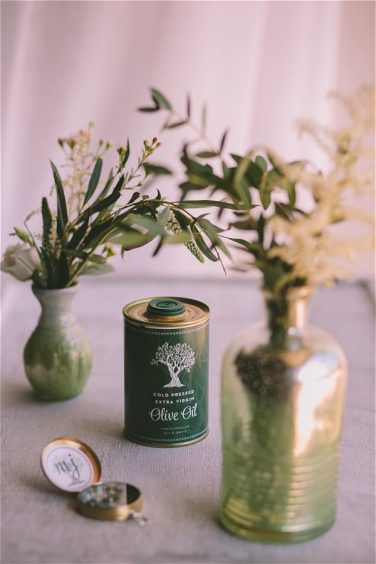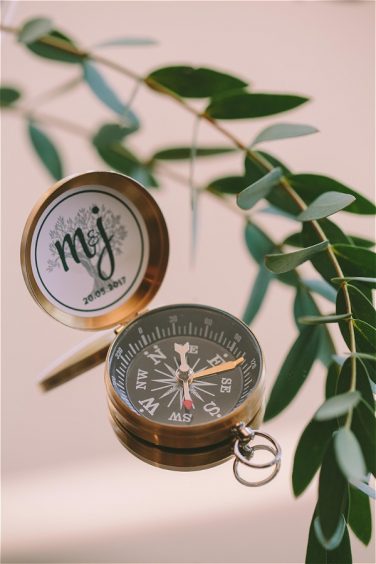 Finally, if the above post inspires you for a unique wedding favour or you need wedding favour assistance for your own wedding ceremony, feel free to click here to contact us with your theme and ideas!