A civil wedding in Greece is a wonderful way to celebrate your union with your significant other.
Civil weddings in Greece are a more modern phenomenon. This is because, in the past, civil weddings could occur only in a town hall or other authorized state-building. Today, however, some civil weddings may happen in other areas (depends on the municipality).
Couples may often choose to have a civil wedding in a unique venue such as a beach, a hotel or even a yacht. In cases where the municipality does not allow the civil ceremony to occur outside the town hall, there are other alternatives.
For example, wedding planners may organize a town hall meeting to make the wedding official (this usually lasts less than 30 minutes). Afterwards, once you receive your wedding certificate, they can then help you organize a symbolic ceremony exactly as you want!
This week, we will examine the process for a civil wedding in Greece as well as the paperwork requirements for such a wedding.
Greek civil wedding concerns
Citizen or not?
One of the most common concerns couples express is whether they need to be a citizen of Greece to marry here. This concern refers to civil weddings in Greece, beach weddings in Greece and any other wedding type available here.
Such concerns are baseless since couples do not need to be Greek citizens in order to marry. However, the only obligation they may have is that if one of the two individuals is a Greek citizen, they must then have a valid residence permit.
It is important to specify that some islands or villages may have slightly different legal requirements. Once the couple decides on a location, they make sure to double-check with their wedding planner or research the location themselves for any extra-legal criteria.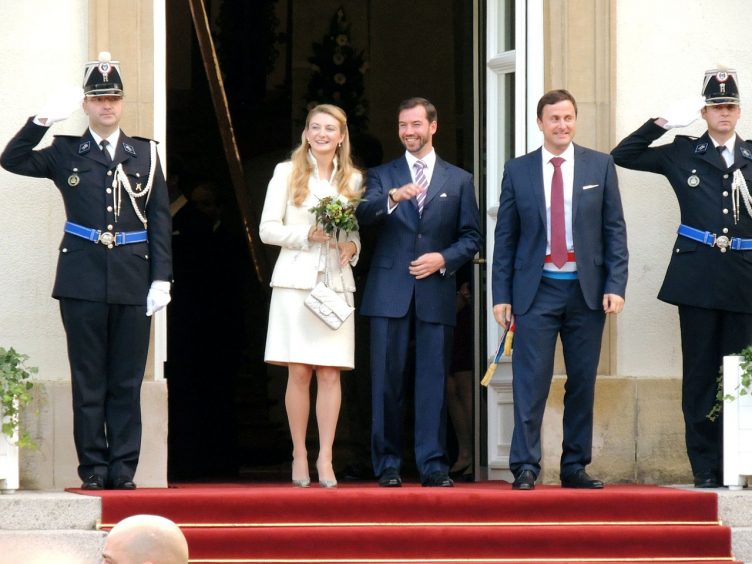 Legal Age of marriage?
Another clarification that pops up often is regarding the legal age of marriage. The minimum legal age of marriage in Greece is 18 regardless of if it is a civil wedding in Greece or not. However, the only exception to this rule can only occur through a court decision after both parties receive permission from their parents or guardians.
Legal paperwork
The following documents are necessary for a notice of marriage in Greece:
A notarized affidavit of marriage, both in Greek and English
The birth certificates with an Apostille stamp certifying the copy
The official Apostille translated into Greek.
A copy of the newspaper where the marriage declaration was published.
A valid passport
Original birth certificate
Certificate of no record of marriage
Original affidavit for name change (if applicable)
Any former marriage certificates (if applicable)
Original decree of absolution (if applicable)
The original copy of the death and marriage certificate proving widowed status (if applicable)
Original copy of adoption (if applicable)
Certificate of No Impediment (CNI)
Certified consent letter from both parents if either party is underage (if applicable).
All in all, the translations can happen by either:
a certified lawyer
the Greek Consulate of your country
sending the official documents to your wedding planner to have them do it locally.
For example, US couples can try visiting the Greek embassy USA, for more information on the translation process.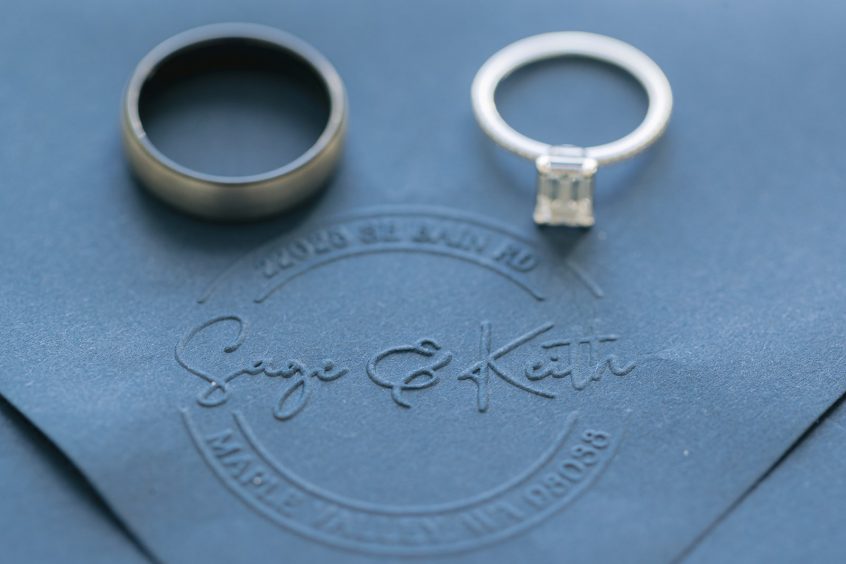 Associated Fees and costs
A civil wedding in Greece is expected to have the following expenses associated with them:
Cost of various documents: around 300-400 euros
Cost of translating documents: 80-120 euros
Affidavit of marriage: 10 euros
All in all, a civil wedding in Greece will have paperwork costs that range from 400-550 euros.
The process for a civil wedding in Greece
More often than not, there is a waiting period between the marriage application and the wedding day. This will ultimately depend on the exact location the couple will marry in. As such, the average waiting period for a marriage application in Greece is between some weeks and a few months.
However, a civil wedding in Greece, will have a vastly lower waiting period of approximately seven days.
Regardless of if the wedding is a civil wedding or not, the following process may take place.
Steps for a civil wedding in Greece
The party of interest will state their intent to marry. This will happen either in the town hall or the local newspaper. The statement of intent must happen at least 10 working days in advance.
After the statement of intent, all the required documentation displayed above must be brought to the town hall.
The proper authorities within the town hall will review the procedure, and ten working days later will finally issue a marriage license. Note that the marriage license will remain valid for up to six months.
Once the authorities issue the marriage license and the bride and groom receives it, a joint application must be made. The party of interest will submit this application to the mayor and will confirm the wedding ceremony date and the location of the wedding.
A civil wedding in Greece will probably require a translator if the couple do not know Greek. This is because the civil ceremony is done in Greek. Additionally, two witnesses need to be present at the wedding and they must have valid ID's or passports with them.
After the civil wedding in Greece, the couple must make sure to file a registration form with the Office of Vital Statistics. Couples must file this registration form in the same local community they got married in. This is because the Greek government will only recognize marriages to be valid if couples register them. Additionally, if the couple fails to do so within forty days following the wedding day, they will face a fine.
Couples should also make sure to make copies of official documents they deposit with the Greek authorities. This is because Greek law mandates that the official documents sent are kept within the local authority the wedding took place in.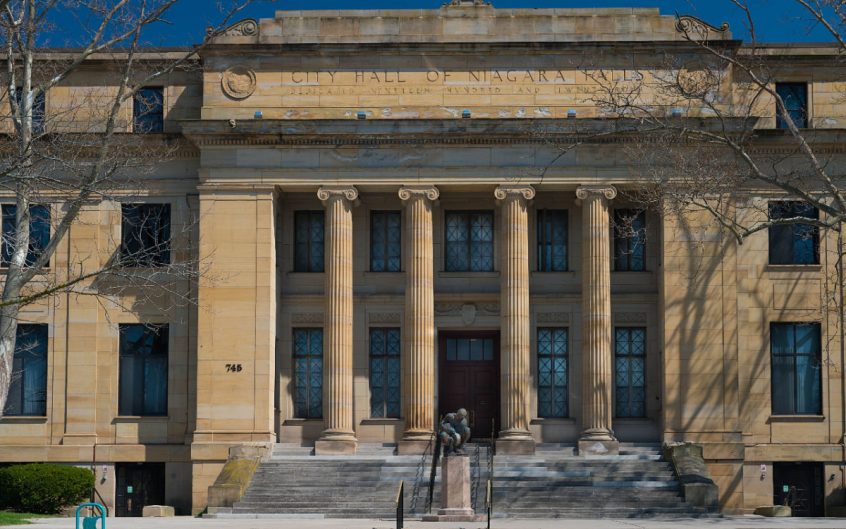 Restrictions
A civil wedding in Greece may not take place under the following circumstances:
If there is no divorce decree. Essentially this means that either the groom or bride is already married.
The bride or groom is blood-related up to the 4th The wedding ceremony cannot proceed if such an issue takes place.
A marriage between the parent and their illegitimate child. Essentially this ties up with the previously mentioned point.
Additionally, even if not blood related, a marriage between a parent and their adopted child is forbidden.
Finally, even if not blood related, a marriage between any guardian and their ward (child).
All in all, these restrictions aim to preserve the sanctity of marriage, and the unique bond that forms between a married couple.
Conclusion
A civil wedding in Greece can easily become one of the most memorable experiences a couple can enjoy together. This is especially true if the couple decides to combine the civil wedding with a symbolic ceremony. By doing so the couple will ensure a magical wedding experience because they will get to plan the wedding ceremony they dreamed of. Since civil ceremonies may occur only in town halls in certain municipalities, this ensures that the couple will get to enjoy their dream ceremony.
The registration and paperwork process for a civil wedding in Greece may seem overbearing to some. This is because it involves gathering the necessary paperwork and communicating with the proper authorities while the couple deals with other aspects of wedding planning.
Paperwork consultation and coordination are often important reasons why couples choose to hire the services of a wedding planner. Wedding planners in Greece have experience in all aspects of wedding planning, which includes the paperwork aspect. They will be able to inform you of the necessary paperwork you need to procure, as well as guide you throughout the process.
All in all, a civil wedding in Greece is a unique opportunity to live your dream wedding in Greece.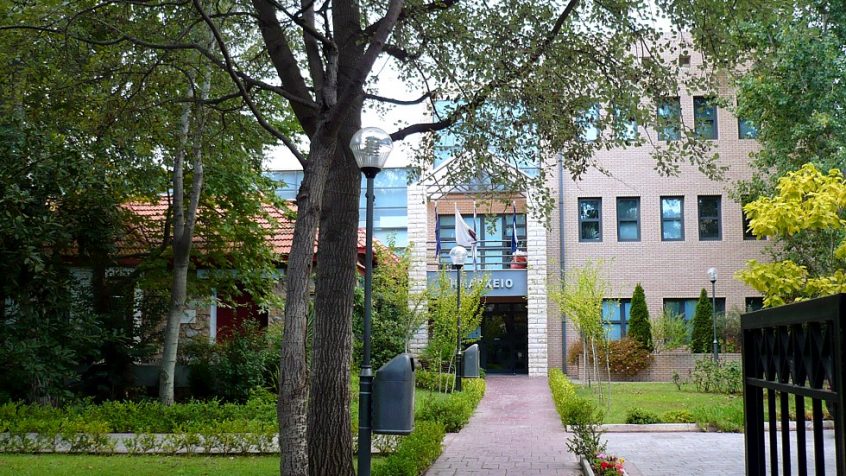 Do you want to marry in Greece? Feel free to contact us!  We love to assist couples who consider Greece as their destination wedding location!