A wedding in Zante is an exciting event. Zante itself is a popular island location since hundreds of thousands of visitors visit it each year.
This is because they offer a vast area with:
impressive wedding reception venues
wedding ceremony venues
churches
beaches
WEDDING IN ZANTE
A wedding in Zante includes diverse wedding types, wedding themes, and wedding landscapes. A wedding planner has great freedom of ideas to suggest, plan and coordinate.
As such, what is the first thing that comes to your mind when you think of a wedding In Zante? Is it something specific? Put another way, do you think of a typical Greek wedding setting when you think of a wedding in Zante?
Zante wedding planners have a strong "core base of ideas" to work with when they plan a wedding here.
Let's take a closer look.
WEDDING VENUES IN ZANTE
There are several excellent choices for a wedding in Zante. The choice a couple will make will depend on what they like best. Do they enjoy romantic beach settings? Do they want to have a traditional religious wedding? Or does the couple ultimately want a traditional wedding venue for their wedding?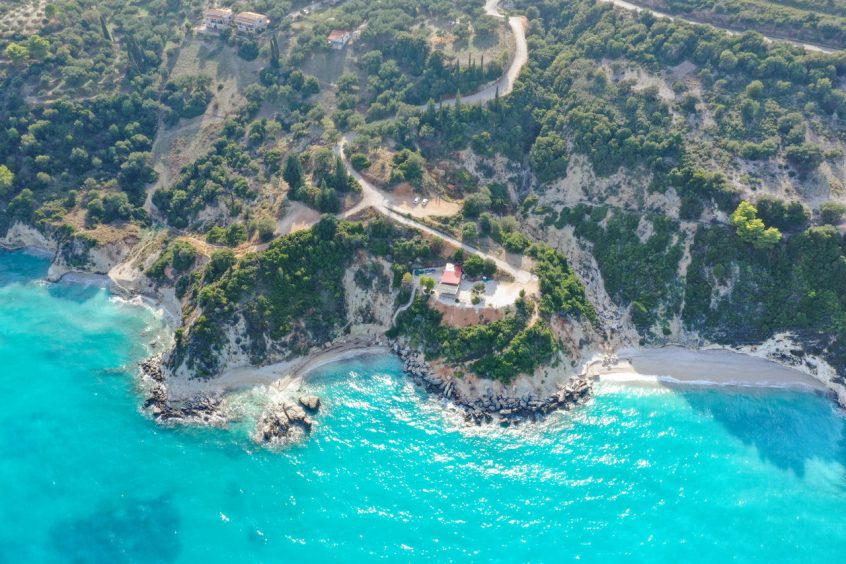 NAVAGIO BEACH
This is a beach that is known worldwide. This is because it takes its name from the Greek word "Navagio" which means shipwreck. In fact, on this very beach, couples and guests can find an old shipwreck right on the shores of Navagio beach.
All in all, a wedding in Zante will certainly be unique if it occurs on Navagio Beach. This is because of the unique presence of a shipwreck. Weddings will occur in nearby beaches with the couple and guests being transported by boat close to the actual shipwreck. Additionally, the sandy shore allows for a beautiful beach ceremony with a wonderful view. Every season besides winter is an excellent time to plan for a wedding here. More than 100 guests can attend a wedding here.
CAMEO ISLAND
There is often a reference for Cameo Island being one of the most romantic wedding locations for a wedding in Zante. This is because the very island separates itself from Zante itself and one can access it only by a long wooden bridge. As such, this very fact gives a very private vibe to the island.
Cameo Island also has a secluded beach where couples can have their wedding.
All in all, this is the perfect setting for a unique, private island wedding. Couples that love wedding and love the idea of having a small island all to themselves will be pleasantly excited. Additionally, this private island wedding can host more than 150 guests meaning that couples can have a grand wedding here.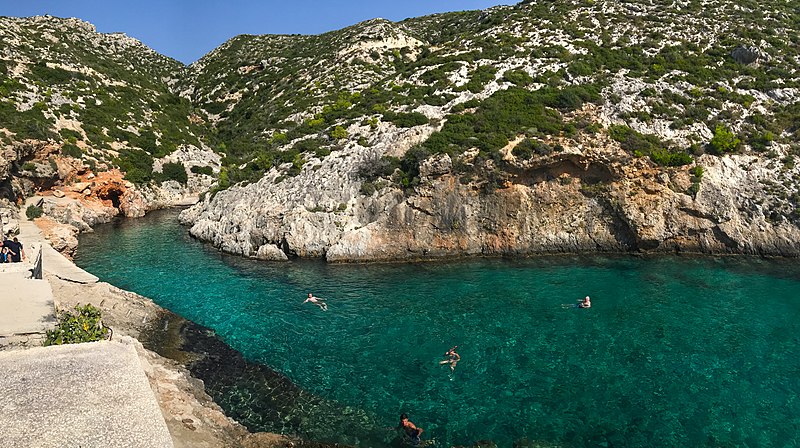 BOHALI HILL
A wedding in Bohali Hill is one of the most traditional and cultural types of wedding for a wedding in Zante. This is because the wedding setting here is surrounded by greenery and has a medieval Venetian Castle. The castle is a relic of the past, from times the island had a Venetian influence, but today it serves as an excellent wedding location.
All in all, couples who dream to have a castle island wedding in Zante will need to look no further. The amazing view that this location offers to the town below, especially during the night, is stunning. Couples who plan to have their wedding here will not be disappointed!
THE CHURCH OF PANAGIA CHRYSOPIGI
Couples that want a religious wedding in Zante will love the Church of Panagia Chrysopigi. The entire church has white, and soft pink colors, as well as a tiny courtyard right in front. What makes this church an amazing setting for a religious wedding in Zante is that both the structure and the sea background make for amazing photographs!
All in all, it is a very beautiful, well-kept church. The interior design of the church is typical of the interior design of many Orthodox Churches, so religious wedding couples will feel like home. The church and the surrounding courtyard can host around 70 guests.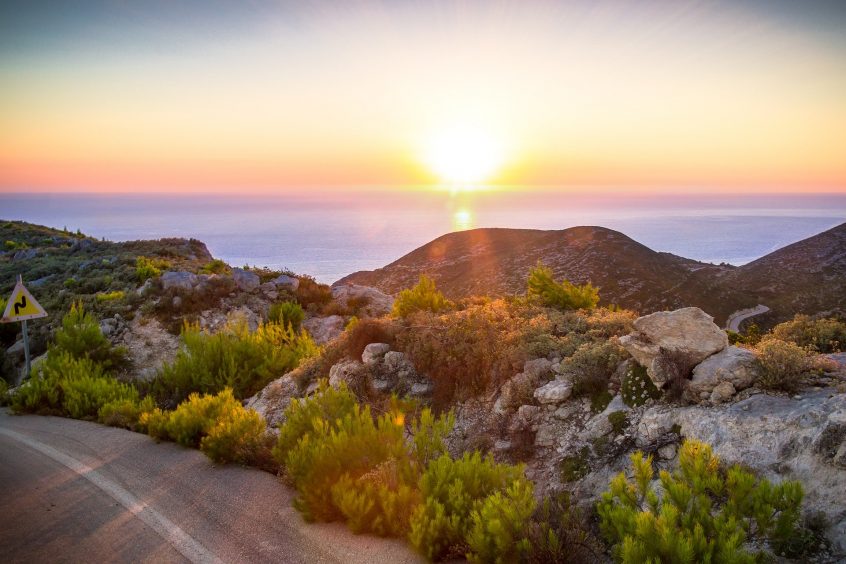 MABELY GRAND
Mabely Grand is the wedding venue for the 5 star wedding hotel of Mabely Grand Hotel in Zante. One can think of this location as a secluded paradise, with modern amenities. This is because Mabely Grand Hotel situates far away from the town, but has all the modern luxuries guests may want.
All in all, this venue holds excellent wedding venue locations. This is because there are white marble balconies surrounded by lush green gardens that are suitable for a wedding to take place. Additionally, there is an excellent poolside area surrounded by spacious land and marble balconies that allows for an exquisite wedding ceremony to take place.
PORTO SHIZA TAVERN
Porto Shiza Tavern is a wonderful restaurant setting for a wedding in Zante. What separates Porto Shiza Tavern from other taverns is the fact that it offers supreme hillside views. This is because the tavern situates on the top of a mountain, on the edge of a cliff, and visitors can enjoy the excellent sea view. This is especially true during sunset, when the sun's reflection bouncing off the sea offer a splendid panoramic view.
All in all this is an excellent tavern to have a wedding in Zante in. This is especially true if you love the idea of a restaurant wedding, since the restaurant has spacious outdoor areas.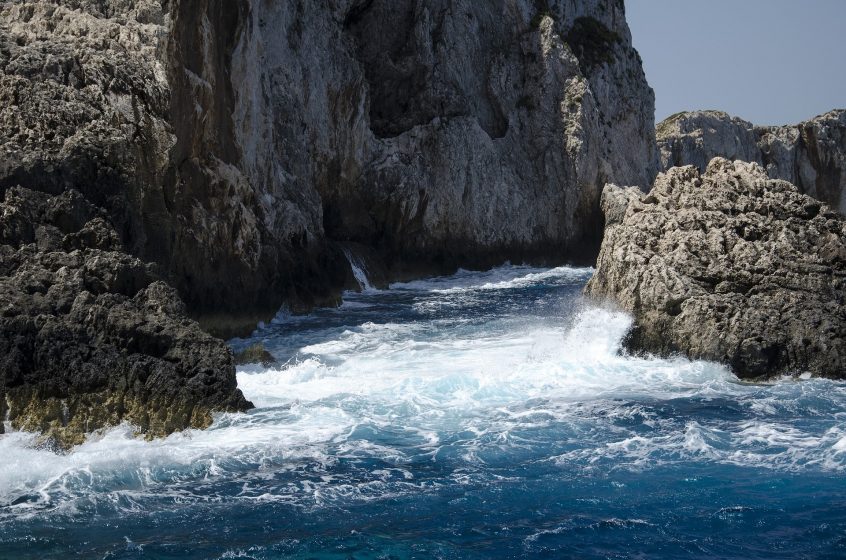 CHURCH OF AGIA MAVRA
The Church of Agia Mavri is a church known throughout religious personnel around the world and particularly in Greece. This is because it is often times the subject matter of stories where a religious martyr appears before worshipers promising eternal happiness.
The Church itself has been restored keeping the original architecture intact. Both the exterior and especially the interior of the church are marvelous and stunning to gaze at.
All in all, the very fact that stories of eternal happiness exist of this Church is enough to entice any couple to get married here!
CONCLUSION
A wedding in Zante is an exciting event because it offers very many beautiful wedding locations. From the unique shipwreck of Navagio Beach, to a private island beach wedding in Cameo island and finally to a traditional, religious wedding in the Church of Agia Mavra. A wedding in Zante has something for everyone!
Are you interested in getting married in Greece? Feel free to contact us! We love to assist couples who consider Greece as their destination wedding location!