I often wonder what's the first thing that comes up to someone's mind when they think about a wedding in Parga.
Probably something along the lines of What is (a) Parga?
Maybe we need to take a step back in such cases and ask a different question.
What is the first thing that comes up to someone's mind when they think about Greece?
Is it the warm, sandy beaches?
Maybe it is the feeling of salty sea waves gently touching their fingernails?
It could be a dream wedding, in a dream setting such as Santorini, right?
There isn't a correct answer. Or an answer that seems correct to us at least.
Everyone has their own idea of Greece. Although some ideas might be extremely similar, others vary greatly. However, one thing is for sure. Every idea regarding Greece shares common traits. The sun, the beaches, ancient Greek history, olive oil. Every idea regarding Greece has some or all the mentioned traits.
Let's get back to Parga. It is a relatively unpopular tourist destination and an even more unpopular destination for a wedding in Parga. We believe it's a shame that such a beautiful, nature-rich area doesn't receive the attention it deserves. We want to share some ideas of how we envision a wedding in Parga and write a few words about the excellent locations couples should keep in mind.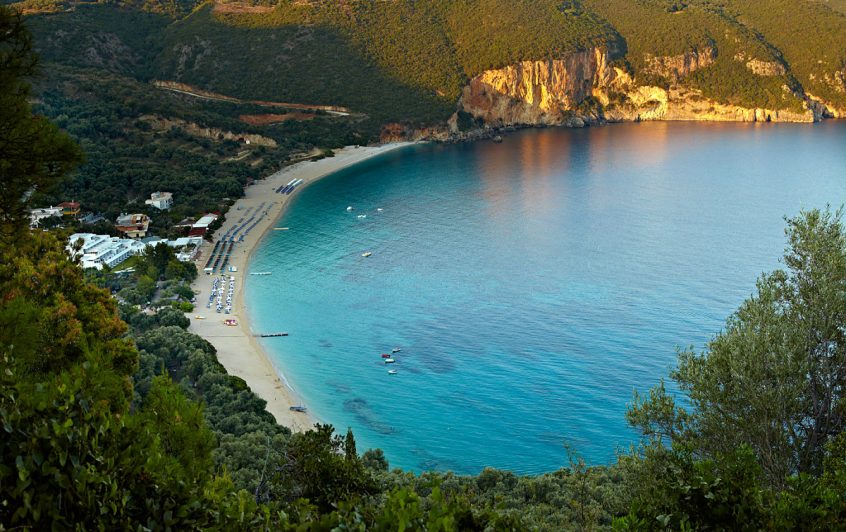 WEDDING IN PARGA: THE NATURAL BEAUTY OF PARGA
VENETIAN CASTLE
The Venetian castle of Parga was initially built in the 11th century. The key motivation behind it was to provide structural protection for the town of Parga, from the invading pirates and Turks. Eventually, the town of Parga was occupied by the invading Turkish forces and parts of the castle were destroyed.
Throughout the castle's history, it was rebuilt several times by the Venetians who ended up making it a very strong fortress. The Turks would add the final renovation to the castle, adding a hammam at the top of it, where the Sultan would reside.
The castle itself is beautifully situated on top of a hill, overlooking both the town and the sea. It has beautiful decorations including a Lion of Venice engraved in the entrance, inscriptions, and two-headed eagles.
For couples considering a wedding in Parga, we believe the castle, as well as the path leading to it, offer an excellent photoshoot opportunity. The castle itself offers breath-taking views over Parga and the sea. Additionally, the surrounding areas are rich in nature, and you will have the chance to walk on a stone path surrounded by beautiful, green trees.
All in all, you will be able to participate in a unique photoshoot and add an "extra rarity" factor to your wedding, since Parga is not a popular wedding destination. It's a great opportunity to separate your wedding from the rest!
ANTHOUSA CASTLE
The castle of Anthousa in Parga was a construct of the Turkish governor of Ioannina. He wanted a "fortified watchtower" to overlook the town of Parga and the surrounding area. Additionally, this vantage point serves as a great scouting tool and was historically used by Ali Pasha as a base of operations.
Similarly, to the Venetian castle of Parga, it is strategically located on the top of a hill. To this day, it remains in great shape despite the years-long wear and tears it has endured. Decorations prevalent in the castle include an arched street as well as old guns from the Turkish governor.
All in all, both the castle and the surrounding area offer a great photoshoot setting. Visitors can pass through beautiful green scenery and old watermills. During the summer season, the castle is also used to host beautiful cultural events. The view, combined with the light from the night stars, is an excellent opportunity for a fabulous wedding in Parga.
RIVER WEDDING IN PARGA
Acheron River in Parga is an incredibly beautiful area located close to the village of Kanalaki in Preveza, 25 kilometers from Parga.
According to Greek mythology, the Acheron river was one of the five rivers that flowed in the underworld. In fact, and despite its mythological significance, it is not a well-known attraction, and as such, it remains a very beautiful and secluded area.
Additionally, the Acheron river offers everything a nature lover will want to have. Rich vegetation, crystalline water, harmonious natural melodies. The river runs for several kilometers, through both steep cliffs and rocky slopes.
All in all, this is an ideal spot for a unique wedding photoshoot, an excellent pre-wedding or post-wedding activity (in the form of a trip with your wedding party), and for a honeymoon addition after your wedding in Parga.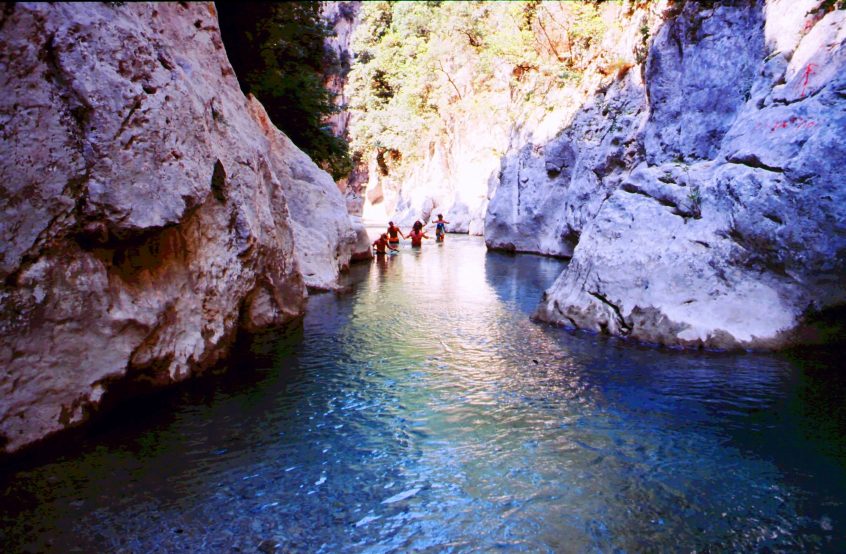 BEACHES IN PARGA
Notable mentions include the following three beaches:
These beaches in Parga has everything people expect from a dreamy, Greek beach: crystal-clear water, golden sand and a beautiful romantic site at night. The beauty and seclusion that they offer allow for unique wedding concepts: beach wedding at night, under the guise of the moonlight and starlight.
What a beautiful, unique wedding concept. Visualize it:
A night beach wedding in Greece.
Candles and torches lighting the wedding aisle.
The Moonlight bounces off the calm seawater and further illuminates the wedding ceremony.
Soft music plays throughout the ceremony, complementing the natural nocturnal sounds of nature.
An unforgettable and irreplaceable experience.
CONCLUSION
In conclusion, a wedding in Parga seems perfectly suitable for more intimate, private wedding celebrations. Weddings that include close friends and families should consider Parga. The atmosphere of privacy and seclusion is further enhanced by beautiful natural locations that don't receive too much traction.
As such, an elopement is also a great idea to consider in Parga for the same reason. Generally, more secluded areas filled with natural beauty are a perfect fit for more private occasions. All in all, Parga fills this requirement, and an elopement or a private vow exchange is very suitable.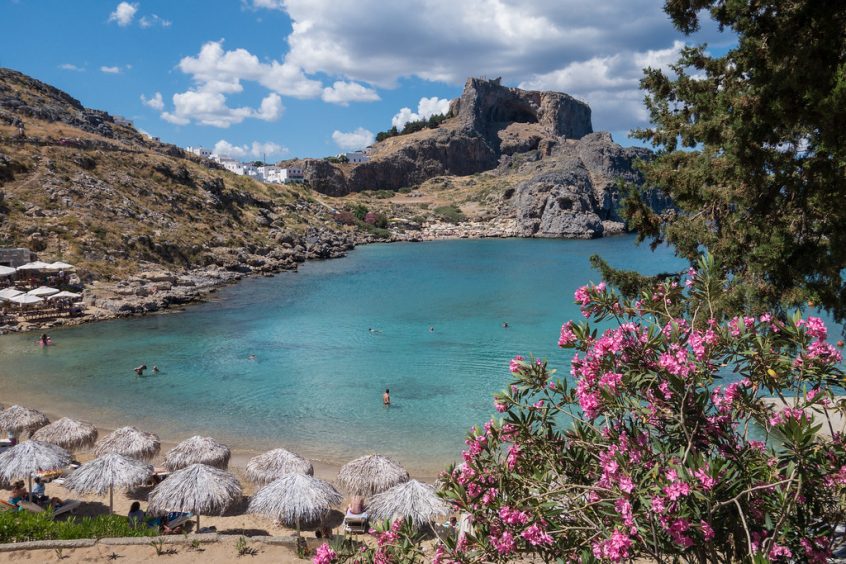 If you want to find out more about how to setup a wedding in Parga, feel free to click here to contact us! We love assisting couples who consider Greece as their wedding destination!