Wedding in Crete
A wedding in Crete is an amazingly beautiful event.
What makes it so?
The great island of Crete is a large island located in Southern Greece, below the Peloponnese. It is an island that combines a deeply cultural society with bustling nightlife activity. The island's rich history, and the fact that it offers great nightlife entertainment, make it one of the most appealing travel destinations in Europe.
For those couples that love nature, this island is an excellent choice. A wedding in Crete will offer a spectacular view of scenic landscapes and lush greenery that will leave the couple's guests in awe.
All in all, a wedding in Crete will allow the couple to choose either between luxurious or beachside venues. Whatever the choice may be, couples can expect to see beautiful sunsets and nature in all its glory.
This week we will discuss beautiful habitats one can find in this island, great activities to engage in, and great wedding venue choices in Crete.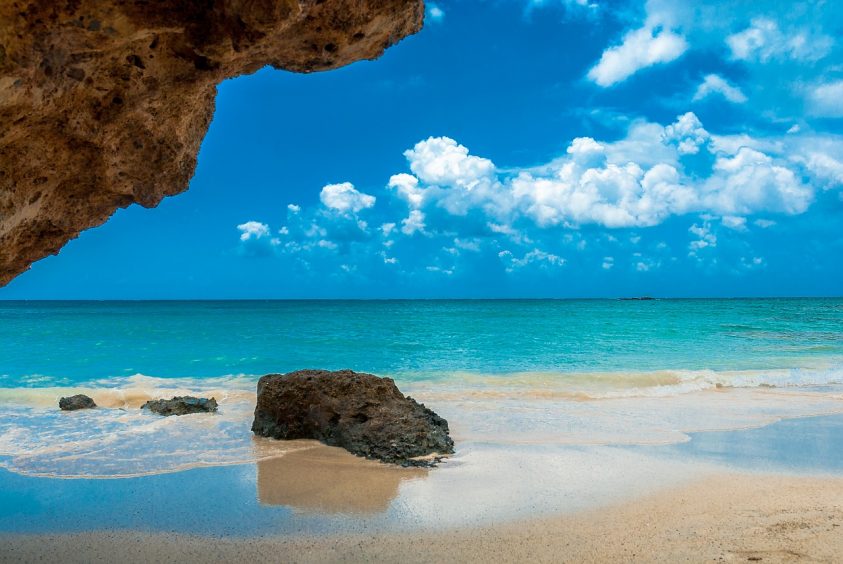 Beautiful sites to explore 
Biotopes Nature Park 
This is a truly remarkable habitat where one can observe nature in all its glory. Visitors will be able to find "chorta", a type of edible grass Greeks usually prepare with olive oil and lemon. Additionally, visitors will encounter a variety of different plant life, with some boasting therapeutic properties. These include several different types of teas, aromatic plants, and other plants native in Crete, which some botanologists consider as rare species.
The biotopes nature park also features plenty of animals. From the typical ant colonies, worms and lizards one can find in several forests, to hedgehogs and a variety of snakes. Visitors should prepare to have a camera in advance of visiting since they will have the chance to photograph several species. The artificially constructed lake within the park is an ideal area for photographs since the water helps create a beautiful scenery.
All in all, Biotopes nature park is a beautiful sightseeing choice for couples that plan to have a wedding in Crete.
Ha Gorge 
Ha Gorge, located at "Dakos" monastery, is a very narrow gorge on the east side of Crete. The word "Ha", meaning separate, in the Cretan dialect, became the inspiration for the gorge. Many tourists who have seen Ha Gorge in person consider it one of the most beautiful gorges in Greece.
The entrance of Ha Gorge has a width of less than 3 meters, while the entire gorge is extremely narrow. Plenty of ponds and waterfalls are featured inside and out of the gorge. The abundance of water in this area is the building block for wildlife habitat and helps support migratory birds, mammals, reptiles, and other life forms.
All in all, couples who plan for a beautiful wedding in Greece should definitely visit Ha Gorge.
Activities
There are numerous pre or post-wedding activities the couple can plan for their wedding.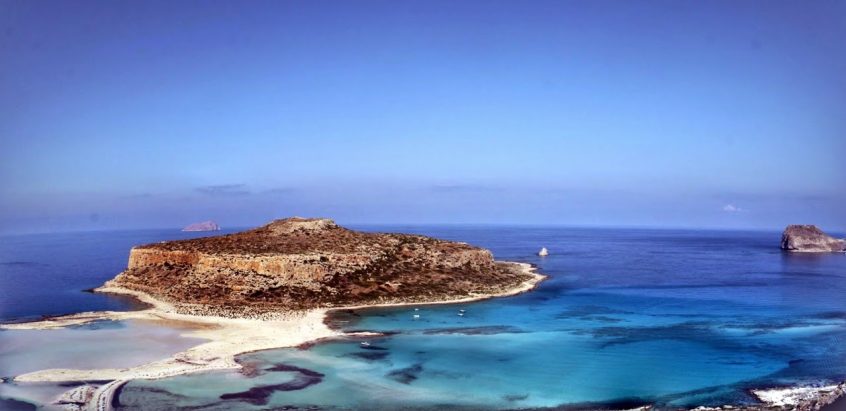 Charter a Yacht
Couples and their guests can charter a private yacht from the harbor found in Chania. There are a number of different services guests can experience from the yacht charter. These include sailing to Athens or the Peloponnese, having a great sea party with a DJ, and having a sunset dinner.
All in all, hiring a charter for a post or pre-wedding activity for a wedding in Crete is a superb idea to enjoy the beautiful Greek sea.
Water activities 
A pre or post-wedding activities list for a wedding in Crete would be incomplete without water activities. There are several types of water activities couples and their guests can engage in. These include:
Scuba diving and cave exploration 
Paddleboarding and surfing
Water ski and other water sports 
 and other water activities 
All in all, this is a great way to experience the island's crystal clear waters.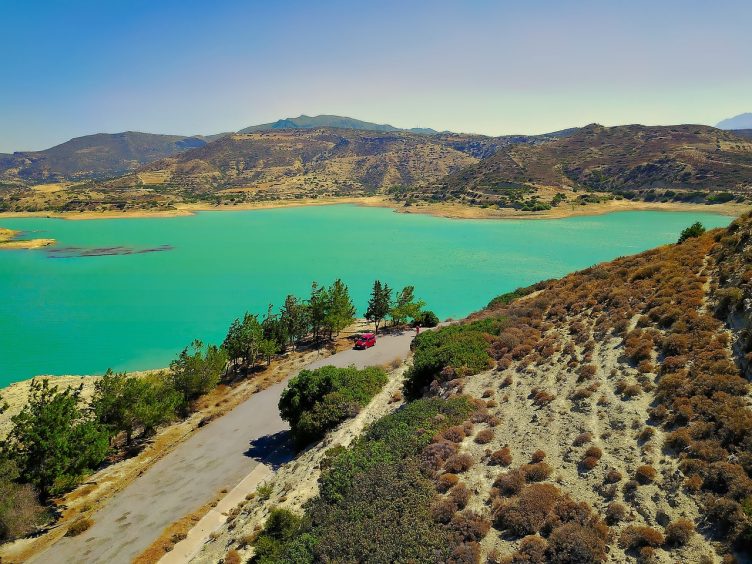 Trail hiking 
A post or pre-wedding activity for a wedding in Crete offers a unique chance for you and your guests to experience the island. Those that love exercising, or going on hikes, will enjoy trail hiking. Couples and their guests will be able to walk up and down unique trails, bike through amazing paths, and even horse ride through amazing scenery.
All in all, given the island's immense natural beauty, this is a great opportunity for a wedding activity.
Wedding in Crete venue options 
These are a few excellent wedding receptions and ceremony options for a stunning wedding in Crete.
Ktima Reveli 
Ktima Reveli is a grand, spacious estate that covers an area of 5000 meters squared. It is located in Kalathas, Chania, and is the perfect area to host a wedding in Crete.
The estate emanates a very romantic atmosphere since it offers breath-taking sunset views and is surrounded by lush parkland. Its well-trained staff will be able to properly coordinate any layout request you may have, and adequately serve you when the wedding time comes.
All in all, its spacious gardens are guaranteed to help you host a grand wedding with several guests. Your wedding reception can either take place in a spacious garden, or an area close to the pool. Religious couples will also appreciate the small chapel within the premise of Ktima Reveli.
Agreco Farm
Agreco Farm sits upon a hill close to the village of Adele and offers amazing views of awe-inspiring scenery. It is a replication of a 17th century estate and is full of cultural significance since it practices traditional, older farming methods.
It is a wonderful place to visit for ecotourism, but moreover, its traditional architecture and lands make it an awesome place for a wedding. Couples will experience a wedding in an area that is surrounded by vineyards and olive groves. The traditional stone used for the buildings present in Agreco farm also adds to the traditional aesthetic of the area.
All in all, it is a wonderful choice for couples who wish to have a traditional, romantic wedding in Crete. Religious couples will also get the chance to get married at the chapel of Saint Nicholas on the premise of Agreco Farm.
Blue palace Crete
Blue Palace Crete is a beautiful accommodation option and venue choice that offers guests magnificent views, crystal clear waters and tasteful gastronomy. This is a luxury resort that contains a spa, with several indoor and outdoor areas suitable for a wedding.
Additionally, for couples who love history and culture, the resort is just across from a world heritage site: Spinalonga. The island of Spinalonga is filled with important Greek culture and is an amazing part of Crete's history.
All in all, with an amazing interior and exterior architecture, a well-built lounge bar, and poolside areas, Blue Palace Crete is an amazing luxury choice for a wedding in Crete. Couples will have the chance to decide between a private beach wedding and several spacious infinity pools.
Minos Beach Art Hotel
Minos Beach Art Hotel is a boutique luxury hotel in Crete. This hotel is located right on the seafront and offers unparalleled high-class accommodation. Professional staff members will make sure that you have an amazing accommodation or wedding reception.
This luxury hotel has beautiful architecture that combines minimalistic features with boho and chic interiors. Additionally, the exterior decorations that include aromatic gardens also feature beautiful galleries that feature amazing Greek and international artworks.
All in all, Minos Beach Art Hotel has an award-winning restaurant as well as a private beach. Couples that plan to have a wedding in Crete should definitely inquire about having their wedding at this amazing establishment!
Conclusion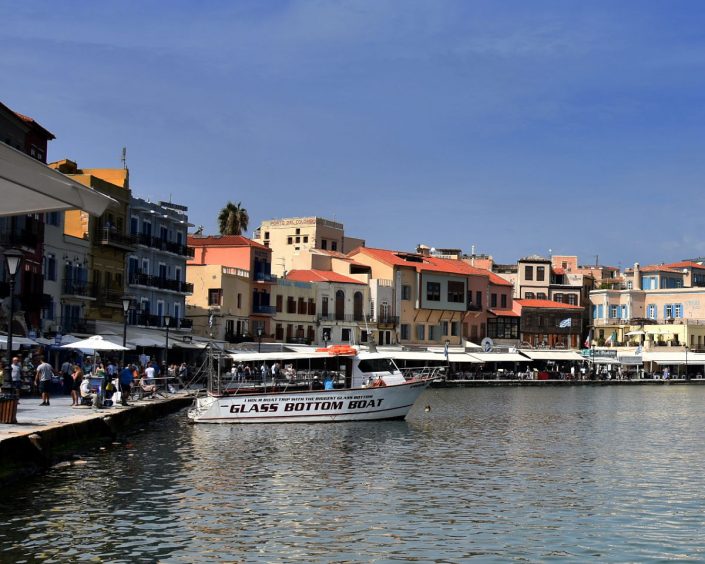 A wedding in Crete is an amazing wedding opportunity. The beauty that such a large Greek island offers is unparallel, and couples and their guests will have the chance to explore several unique areas.
Additionally, Crete is an amazing area to honeymoon in. This is because it also has amazing accommodation options which the couple can combine with their wedding.
All in all, couples who would love to plan pre or post wedding activities with their wedding should definitely consider Crete!
Would you like to have your wedding in Crete? Feel free to contact us! We love to communicate with couples who consider Greece as their wedding destination!