GETTING MARRIED IN GREECE?
The last couple of years a lot of couples choose Greece as the backdrop of their wedding photographs. They choose it as the place where they will tie their lives forever.
The islands of Mykonos, Santorini and Sifnos, the Peloponnese, and many more places are all over Pinterest and Instagram for their amazing and breathtaking scenery. Also, Greece weddings inspire couples from all over the world to hop on a plane and get married in Greece.
The weather in islands like Santorini is great, the sea is inviting and it seems like everyone who chooses a Greece wedding is having a blast! But the question is always the same; should you hire a wedding planner when deciding on a destination wedding or trust the internet and your DIY skills?
PLANNING A GREECE WEDDING
When getting married you need to plan and prepare months and months ahead. Planning a wedding can be very stressful and money consuming. You need to be ready for everything that might happen and have a strict vision of how things will go on the big day. Families sometimes get overbearing and a lot of problems might come up. This will forever stain your wedding memories. Now, imagine that you want a wedding in a beautiful coast in Greece.
Things instantly get harder. Planning a wedding in a different country can be terrifying. There is lots of room for mistakes since you're miles away from where you want to have your wedding.
Chances are that you may not know anything about Greece and you've fallen in love with the scenery. What happens, though, with your invitations, your RSVPs, your flowers, your catering service, the sound, the lighting?
Weddings are amazing moments but the flowers and the confetti are just the tip of the iceberg. Everything else needs extreme planning and meticulous calculation. This is why you need a wedding planner.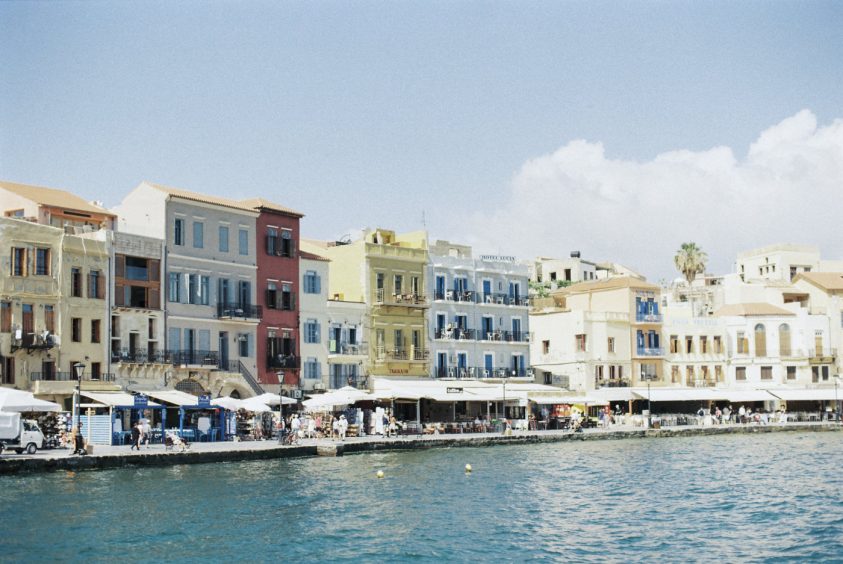 REASONS TO HIRE A WEDDING PLANNER
Wedding planners are people obsessed with details and the matters of a wedding. They know how to approach every matter and present beautiful results. That way, people can actually have fun on their wedding days instead of worrying. Wedding planners are the people who will carry the weight of the wedding. They will make sure that you have the affair of your dreams!
When it comes to getting married in Greece you have endless possibilities. You can tie the knot in a sun-soaked island or a beautiful vintage estate. Whatever your choice, a wedding planner will help you with all the important planning matters. Your wedding planner will take care of the actual planning, the coordination of your wedding day, the choice of experienced vendors, the budget management and everything else regarding an immaculate wedding planning experience.
Also, your wedding planner will make sure you have all the paperwork for the legal needs of your wedding. He or she will make sure you're getting the best deals and arrangements according to your budget. More than this, a wedding planner will tailor an event according to your vision. Your wedding should be according to what you've been dreaming all these years!
WEDDING PLANNERS IN GREECE
By choosing a wedding planner in Greece you make sure that you have a trusted ally. You have someone who knows all the vendors and will make sure you have high-quality wedding planning and concierge services. That way you can enjoy your time without stressing and fusing. Plus, wedding planners have a little black book with all the tried and tested professionals for great Greece weddings.
They know the best caterers, florists, photographers so you can play safely on your wedding day. Also, your wedding planner can help you arrange local cultural activities. In Greece, you can try wine tasting or museum visits. Additionally, your planner can give you tips on where to go for your honeymoon!
After all, everyone has thought of their wedding at some point. A lot of people spent years thinking of their wedding day, the colors, their significant other. Weddings are often a dream that comes true, a beautiful day where you are the star! It is a day of celebration, a day for love, a day to remember in the years to come and always have fond memories of! It is your moment to shine, be the best version of yourself, a day that is completely yours to enjoy.
This is why you should do it however you want, according to your vision, your dreams, your Pinterest boards!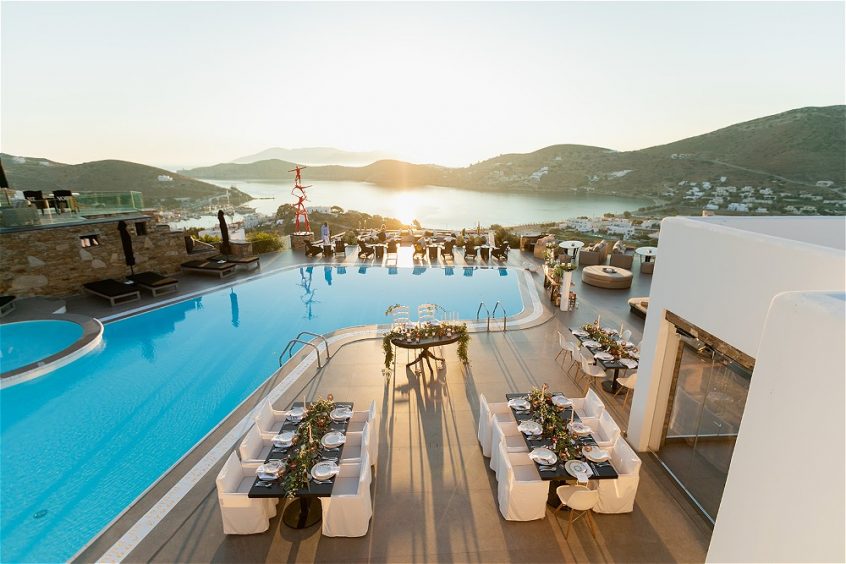 OUR STORY
When we started our wedding planning company, we wanted to differentiate ourselves. We wanted to try something different from all the other wedding planners in Greece. We wanted to be a unique team, focused on emotions and making great moments last longer. As the years passed, our portfolio filled up quickly with beautiful Greece weddings.
All these breathtaking moments of people joining their lives!
Finally, we got it!
We understood what is making all our events special!
While we pay attention to all the details and we design events perfectly tailored to our clients, we also pour an enormous amount of love and care into our events!
This is why we love planning and organizing events in Greece! The natural beauty of this country creates the perfect backdrop for your wedding day. The summers in Greece are long and warm. The sea is always magnificent shades of blue.
The picturesque landscape is so romantic. All these things give the perfect touch of elegance and sophistication to our events. All these things make a Greece wedding so appealing to couples from all over the world!
Also, destination weddings and Greece weddings, in general, revolve around the concept of filoxenia. That is a Greek word that summarizes the generosity of spirit and the act of entertaining guests in a humane, warm way. In Greece, filoxenia is a state of mind and our company's mantra.
We offer the best possible services in the friendliest and warmest way.
BEAUTIFUL WEDDINGS LEAD TO BEAUTIFUL STORIES
A good event is not great for us. We want you to soak up all the feelings and create beautiful stories. We want the slightest thought of your wedding day to get you in a warm and fuzzy bubble for the rest of your life. The is nothing more important for a couple than a glorious wedding day to mark the start of their lives together.
Our couples choose a Greece wedding because it gives them a whole new perspective. A summer beach wedding by the sea or a luxurious affair in a private villa overlooking the Aegean creates wonderful stories.
The sunlight here is always plenty.
The seawater is always warm.
All the little cobbled streets hide a magnificent experience.
Needless to say that Greece weddings are always top-notch beautiful!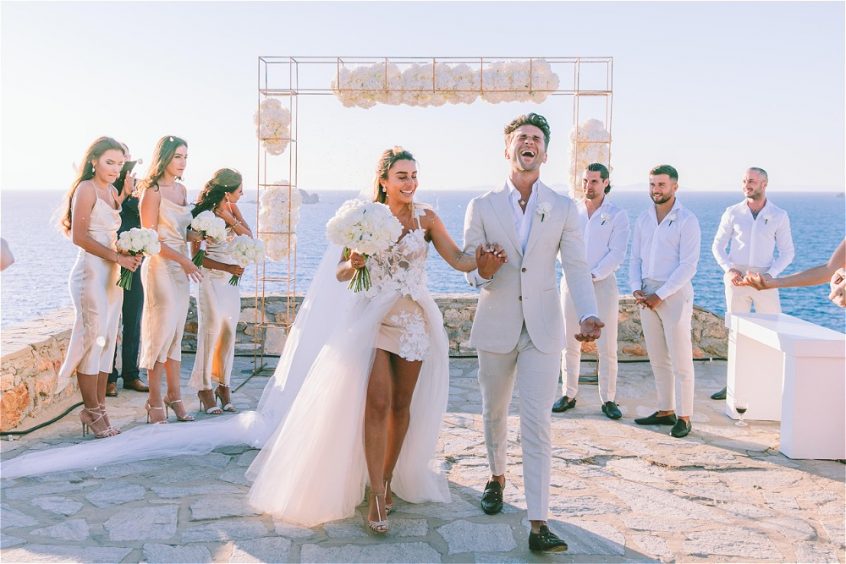 DESTINATION WEDDINGS IN GREECE
Couples who decide on a destination Greece wedding choose a long-lasting wedding experience. They create an emotional gathering of friends and family to celebrate the union of two lives. Furthermore, a destination affair is a perfect opportunity for a holiday! You can use your wedding as an excuse for a relaxing pause to recompose with your friends. It is an opportunity to explore not only a new place but also a new culture!
Weddings and wedding memories shouldn't last for a day; they are moments worth celebrating for longer. That is the true element of a destination wedding, stretching the feeling, the good times, the joy! We love the planning, the logistics, the hard work that comes with putting up a beautiful Greece wedding. However, what has our heart is the atmosphere, the emotion, and the smile on everyone's faces!
If you are looking to enjoy your unique wedding in Greece, while leaving all the stress of the planning to the wedding planner, we'd love to help you out!