GREEK WEDDING PLANNERS
With planning a wedding in Greece you stand in front of a challenge. It comes with a new set of vocabulary, and words you knew your whole life takes an entirely new meaning.
So, we want to explain to our future brides one of the biggest distinctions they need to figure out.
Therefore, here comes the big question of what is, exactly, the difference is between Greek wedding planners, wedding designers and wedding coordinator.
WEDDING PLANNER
Of course, not all brides envision their wedding as Disney fairy tales. Also, they perhaps are too busy with their careers and all the hassles and the details of planning their perfect wedding are mind wrecking to them. This is when a planner comes in handy to take care of them each step of the way. The unpredictability of this profession is one of the main reasons the wedding planning field is so attractive for some people. Although it seems a simple question, the answer to "What Does a Wedding Planner Do?" changes with every client each wedding planner decides to take up and work with.
Wedding planners take care of the logistics, the vendor referrals, the contract negotiation and the day-of execution of your vision. The Greek wedding planners will take the guesswork out of the process making planning a wedding in Greece as seamless as possible. Mainly, a planner will keep track of your budget and handle the logistics. Also, some planners provide design or styling services and help with the creative specifics of your wedding day. However, some wedding planners will leave those details to a wedding designer.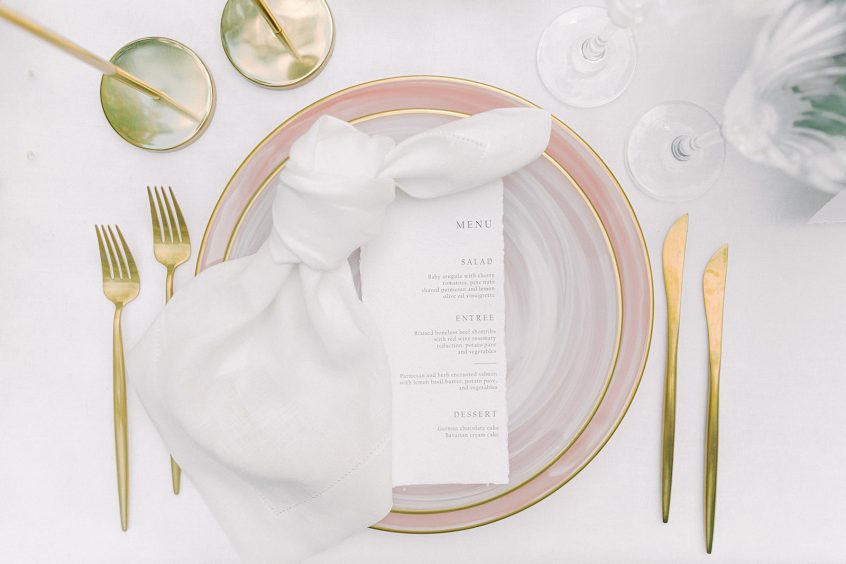 DUTIES
A wedding planner will put 100 to 270 hours into designing your beautiful wedding day. He will provide vendor referrals and will negotiate contracts. Also, he will schedule and attend all the vendor meetings to ensure the best result. Your wedding planner will create detailed timelines and floor plans and will help you determine and manage your budget.
The Greek wedding planners also attend site tours and menu tastings. Also, they brainstorm style ideas and coordinate all the design details. Moreover, planning a wedding in Greece needs coordination for the hotel rooms and transportation in the country.
Couples who decided to get married should get in touch and hire Greek wedding planners if they have the budget for it and want the least possible amount of wedding-related stress. Also, if they have no free time for planning a wedding in Greece because of a demanding job.
Moreover, couples that have no clue where to start when it comes to planning, and the organizational skills aren't the greatest could benefit from a good wedding planner. In advance, wedding planners will help you if you have a very short time frame for planning.
Lastly, hiring a wedding planner is essential when throwing a destination wedding and/or a wedding weekend involving multiple events.
PLANNING A WEDDING IN GREECE: YOUR FIRST CONSULTATION
The initial consultation between the planner and the client is the most important one and will set the tone for the overall experience. Moreover, it serves to set the groundwork as to what the client is expecting from the planner and what the client is planning to do. The bride, the groom, the mother or father of the bride, the mother or father of the groom or any combination of these people are the ones who usually meet the wedding planner. It is up to the wedding planner, to figure out who your true client is, and thus whose opinion it is most important to take above all others. In most cases, this will be the bride. When a wedding planner meets a client for the first time, the conversation should consist of explaining the packages available and discussing the type of wedding the client wants.
WEDDING DESIGNER
So, What Does a wedding designer do?
A wedding designer's role is purely aesthetic and doesn't include things like contract negotiations or attending appointments alongside the bride.
Furthermore, a wedding designer specializes in the design, consulting on everything from floor plans and lighting design to the flowers, furniture, linens, and attire. Moreover, the designer helps with the decisions that will give the event a cohesive and stylish look.
However, the role of the wedding designer is more than choosing linens and chairs. The designer has an artistic eye that allows them to conceptualize the whole event and transform the venue to fit the client's needs. Many Greek wedding planners can serve as wedding designers.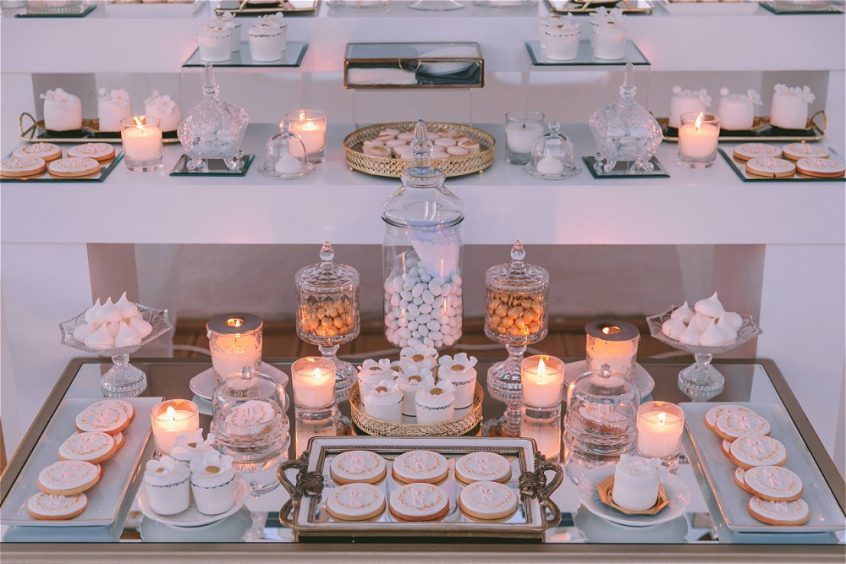 DUTIES
A wedding designer will put in up to 40 hours in the concept designing of your wedding. He will provide color palette guidance and will oversee the decor budget and vendors, such as the florists, the rentals, the lighting, the stationery!
Also, he will gather all the special props and equipment for a cohesive concept. Furthermore, a wedding designer will visit your venue and visualize where you want everything to go. He will identify potential problems and he will create detailed floor plans. Lastly, your wedding designer will ensure all of the decor elements are in place the day of your wedding.
The couples that are planning a wedding in Greece should definitely hire a wedding designer if the decor is the most important element of the wedding for them. In addition, if they are confident in their organizational and logistical skills, but their creative skills are lacking.
Also, a wedding designer will help if you want a very specific theme or you can't narrow down millions of wedding ideas.
WEDDING COORDINATOR
Most brides have looked forward to their wedding day since they were little girls. Additionally, many refuse to let anyone else plan the details of their wedding! But, if they recognize that their wedding day should be about enjoyment and bliss they'll need some help.
So, what does a wedding coordinator do and how his role is different from the wedding planner's?
Actually, wedding coordinators are logistically focused, but on a shorter timeline than the greek wedding planners.
Wedding coordinators begin helping you prepare approximately a month before the wedding. They will confirm vendor contracts. Moreover, they create a day-of timeline and will make sure things like payments and guest counts are in order.
However, they won't be involved in the earlier planning phases or keeping track of your budget. They will coordinate everything involved on the day of the event, from load-in and load-out. They will ensure that everyone is on schedule.
DUTIES
A wedding coordinator or a wedding planner who serves as a Coordinator will put up approximately 25 hours to your wedding. He will meet with you four to eight weeks before the wedding. This way he will get a handle on what you've planned this far.
Moreover, he will check in with your vendors to review the contracts and confirm logistics. In advance, he will create detailed timelines and will address any overlooked.
Couples who are planning a wedding in Greece should hire a wedding coordinator if they want to play an active role in planning their wedding but would like someone to take care of the last-minute details, but make sure they haven't missed anything.
Also, if they're extremely organized and detail-oriented but don't have the budget for a full-service wedding planner a wedding coordinator is a popular choice.
OUR COMPANY
Our company is one of the Greek wedding planners that offers the option for a tailored wedding planning experience.
We offer full-service planning, wedding styling, coordination on the wedding day and more, depending on what our clients need.
Full-Service planning involves everything regarding planning a wedding in Greece. Therefore, we take care of things such as managing the budget, vendors, venues, and all the little details of a wedding. However, our clients are always the ones to let us know what they need.
OUR VISION
We will stand by our couples and we will make sure that they will have a flawless wedding experience. Whether we will provide a full planning service or a partial one, our level of commitment is the same. Moreover, we will do our best along with our trusted vendors to present beautiful results for your wedding day and the whole process of planning a wedding in Greece.
Our experience with destination weddings and events show us how important time planning is. This is why we advise our couples to seek their Greek wedding planners as soon as they get engaged, to ensure that there is plenty of time to organize a memorable event. Not only there is a chance that you could score better pricing, but also you will get a better idea of how your wedding will be.
Lastly, planning a wedding in Greece is a wonderful experience and the soon to be married couples should enjoy the pre-wedding bliss. Finding a wedding planner that sees eye to eye with you will guarantee a flawless wedding execution and lovely memories!
YOUR BEAUTIFUL STORY
Don't forget that your wedding is a milestone, something you will remember forever! We are here to provide a lovely wedding planning experience so you can have your own beautiful stories to tell in the years to come!
If you are interested in finding out more about the duties of a Greek wedding planner and how they can assist you in your own wedding, feel free to click here to contact us! We love assisting couples who consider Greece as their wedding destination!