LIVE YOUR MYTH IN GREECE
Greece is a magnificent land. It has lots of history, a beautiful landscape, and great values. However, what dignifies Greece among many countries is a wonderful mentality and kindness of heart. People in Greece are warm and kind and hospitality runs in the veins of everyone. It is what made Greece famous and a lovely place to spend time. Moreover, Greece is famous for its dozens of islands and the lovely Greek islands weddings that flood Instagram and Pinterest with breathtaking imagery.
The warmth and kindness of the people, the landscape and the great quality of services provided in Greece made the country a famous location for destination weddings. People from all around the word choose Greece for their wedding day! Also, people that visit Greece for weddings, take some time off their schedules to recompose. Our lovely couples spend quality time with each other and even have a dreamy honeymoon cruising through the Greek islands!
However, what is that makes Greek islands weddings famous?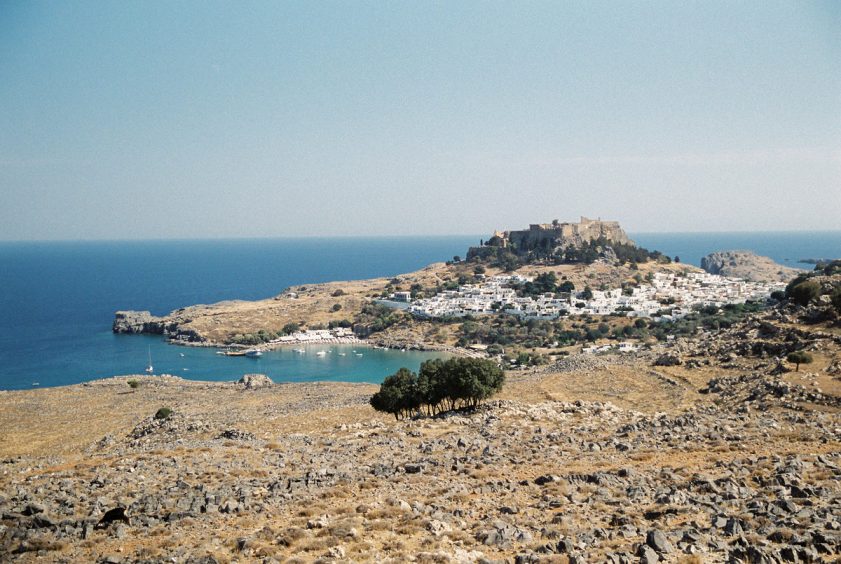 SUNSHINE
The sun is essential to life, a glorious fireball that illuminates and gives life to everything! We are extremely lucky in Greece to enjoy the sunshine for more than 10 months a year. However, Vitamin D isn't the only thing we love about the sun. The Greek mentality and way of living are very tightly woven with sunshine. Our lives revolve around the sun, our moods, our mental states. Take the sun away and we feel like we lost a vital part of our everyday lives.
LOVE ISLANDS WEDDINGS
Therefore, Greek islands weddings are completely sun-soaked affairs! The celebratory mood and the lovely atmosphere of a wedding day are enhanced by plenty of sunshine. The flowers sparkle, the sea is inviting and every corner of the Greek islands is full of beautiful light! Furthermore, plenty of light creates the best conditions for beautiful pictures. The soft morning light and the golden hour in the afternoon are essentially what makes photographs in Greece great! Just think of the peachy fiery sunsets of Santorini and the blue ambiance of Mykonos.
Our couples come to Greece to find ideal weather conditions and a long-awaited vacation in the sun. We believe that if you pour sunshine into a wedding, the result is even warmer and lovely! The destination weddings are for a prolonged wedding experience, Greek islands weddings are the perfect example!
ISLANDS WEDDINGS HAVE A UNIQUE CHARACTER
Every island in Greece has its own strong character. It's a fact! Every island has another landscape, different architecture, and a unique color palette! This is why we believe that Greek islands weddings are appropriate for each and every couple!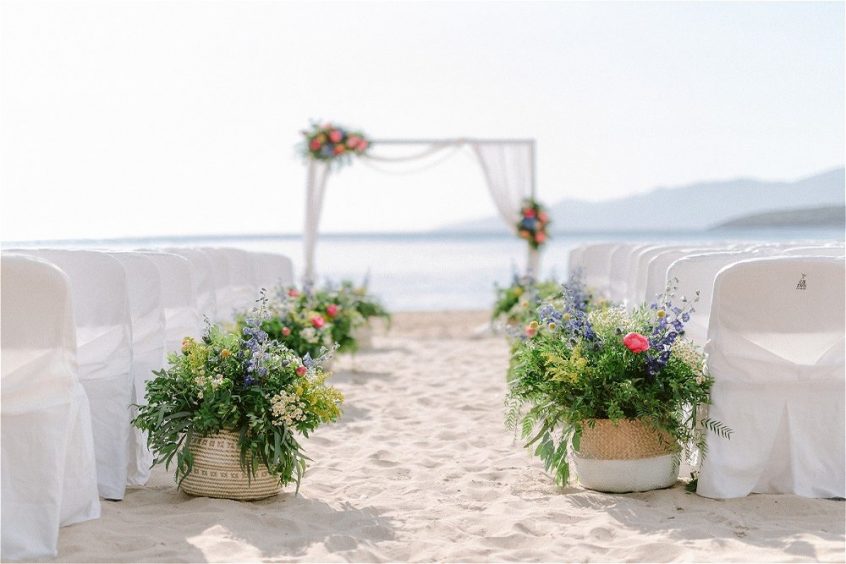 IONIAN SEA
For a refined couple that wants a luxurious event, we always suggest Corfu, Kefalonia, and Zakynthos. These islands are the heart of the Ionian Sea, a popular choice for lavish elopements and lux destination weddings. The nightlife is roaring and the events held there is the material of magazine covers! Therefore, weddings in the Ionian islands never disappoint! The architecture of these metropolitan islands is inspired by the European standards of the past. The forgotten Austrian palaces and the beautiful Victorian mansions are lovely venues for whimsical events.
In addition, the Ionian Sea is known for the teal blue waters and beautiful flora. They are the perfect location for a honeymoon cruise. Rent a yacht, join a group or simply spent a few days sunbathing in a lovely hotel, the possibilities are endless for a post or pre-wedding bliss!
AEGEAN SEA
If our couple are Boheme at heart, free spirits with a laid-back attitude we always suggest islands like Paros and Antiparos, or other hidden islands in the Cyclades. The picturesque white houses and the minimal architecture amaze us with their simplicity and their elegant vibe. If any couple is sophisticated and cool, we suggest Sifnos and Patmos. They are in the heart of the Aegean Sea and time stops once you set foot on them. Furthermore, closer to the mainland but equally as stunning are the islands of Hydra and Spetses. These pretty locations have a cosmopolitan flair. We love these little islands, their vintage houses create a majestic scenery for an event as if from a history book. Also, Kea island is the ultimate destination for understated luxury. It seems as if there is always an island in Greece that is a perfect location for any style and concept!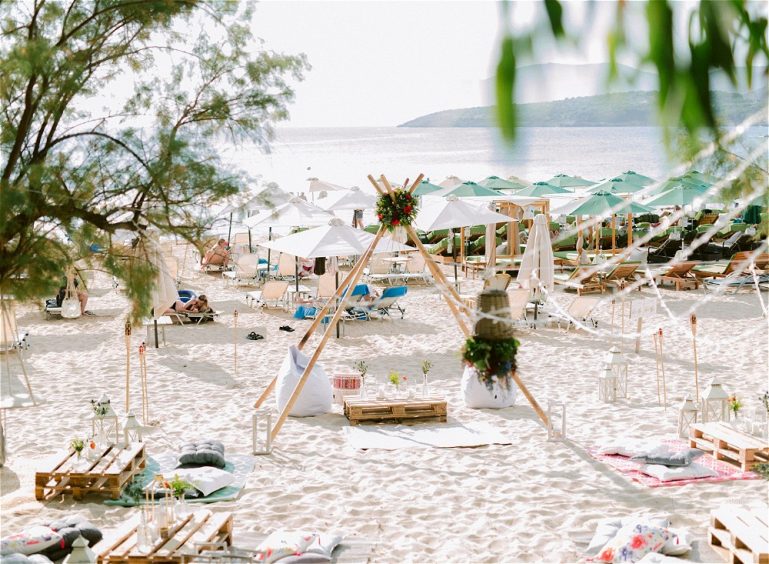 SALTWATER AND SMILES
Since our couples opted for Greek islands weddings, one thing is absolutely certain; the sea will be present!  Its various shades of blue and its salty magnificence are the essence of the country. It is one of the reasons why people visit Greece. They want to dip in the crystal clear water, float in the salty current and let their thoughts and troubles behind.
Our team of planners loves to experiments with concepts inspired by the sea. The ultimate summer dream is a party on the sand, lots of cocktails and sandy toes. Whether our couples think of Mamma Mia or the Deep blue, our team of planners will design the ultimate beach wedding or beach party. Do you dream of saying "I do" while barefoot? What about drinking mastic Caipirinha on a beautiful beachfront villa? White stories will be there, making this the best time of your lives!
CULTURE AND MYTHICAL TALES
Greece is the land of myths. Mind-bending tales of civilizations long gone and emotional stories of love and hate are the core of Greek mythology. Ruins of once great palaces and narratives of demigods are haunting the greek land. Every centimeter in Greece is a game between the past and the future.
This richness in history and culture is another aspect that draws people in Greece. The Greek islands weddings are a lovely way to dip into the vast pool of history of Greece. You will experience Greek mythology and will learn about the lost kingdoms and realms. Bringing a touch of culture into your wedding will give it an appealing character and personality! The sun-bleached ruins will create beautiful exploring possibilities. They will add to the overall experience of a destination wedding as a way to explore a new country!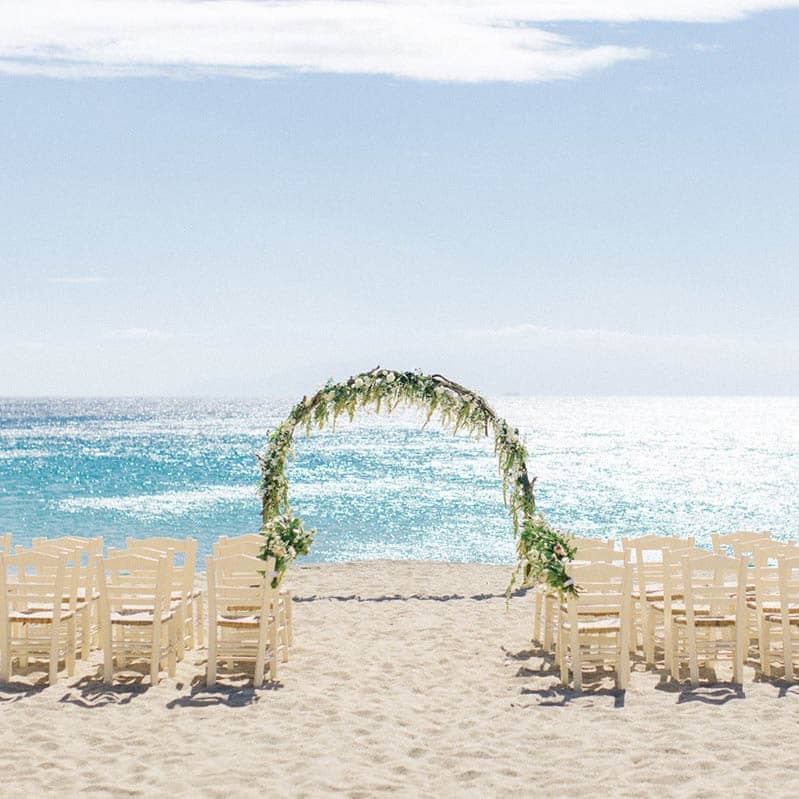 THE SUMMER WEDDING DREAM
Summer greek islands weddings are a category by themselves because they are the epitome of carefree attitude and warmth. The country has a long tradition with beautiful summer gatherings to celebrate the union of two people's lives. Moreover, weddings in Greece are milestones that don't go unnoticed. Everyone getting married in Greece has a grand affair. You could say that in the greek culture weddings are the biggest event in someone's life. There is a deep-rooted respect for the sacred matrimony, people value their partners and their families. As a result, Greece is a lovely place to have your marriage, not only for the beautiful locations but for the sentimental value of marriage in the country's shared mindset.
OUR PERCEPTION ABOUT ISLANDS WEDDINGS
Many couples who choose a summer island wedding style are inspired by all these pictures of summertime happiness. Happy affairs with lots of singing and dancing. Furthermore, no matter the concept, all the couples want a beautiful and heartwarming experience with their families and friends. In "White Stories" we value each couple's style and personality. We know you've been dreaming about your wedding for many years. Moreover, we respect your need to take some time off and celebrate your wedding day. Thus, you want a beautiful location, probably by the sea with the breeze in your hair. Whether you want an intimate and quiet elopement or a beautiful celebration with music and dancing, we will help you design the ideal wedding for you.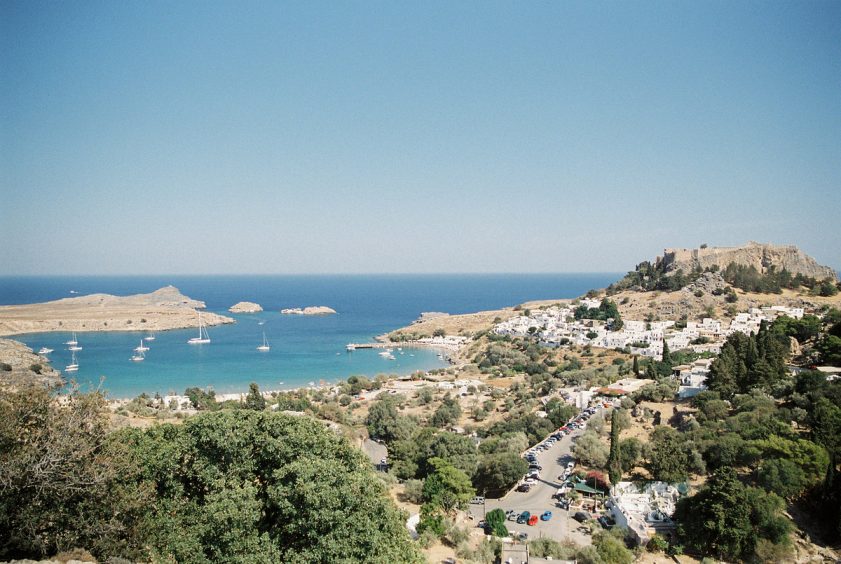 OUR COMPANY
We love Greek islands weddings because they remind us that summers are for celebrating life. Our team loves traveling and putting up stylish events for unique people with a sense of character. Moreover, we enjoy the island vibes, our beach weddings, how people laugh and share wonderful moments under the summer sky. Furthermore, we love how all the islands in Greece hide stories of the past, myths, and fairytales. We want couples who decide to have a destination wedding in Greece to have the time of their life. We feed on the smiles, the laughing, the happy faces and the spark in people's eyes when they are having a good time! Greece is an ideal location for beautiful wedding stories and lovely memories!
If you love weddings on Greek islands as much as we do, and have unique ideas about your own wedding, feel free to share them with us!