What are the characteristics that can turn someone into the best wedding planner in Greece?
When we evaluate a certain position, such as what makes an individual the best in something, there are a series of variables we must examine.
This week we will look at some of the best characteristics the best wedding planner in Greece must incorporate. These will be a combination of both soft and hard skills that will make the entire wedding planning journey as effortless as possible. Additionally, we will make sure to include Greek-specific characteristics that make the planner suitable to work in the Greek market.
The combination of these skills will create the ultimate, and best wedding planner in Greece.
Soft Skills for a Wedding Planner
These are some of the important soft skills the best wedding planner in Greece should have.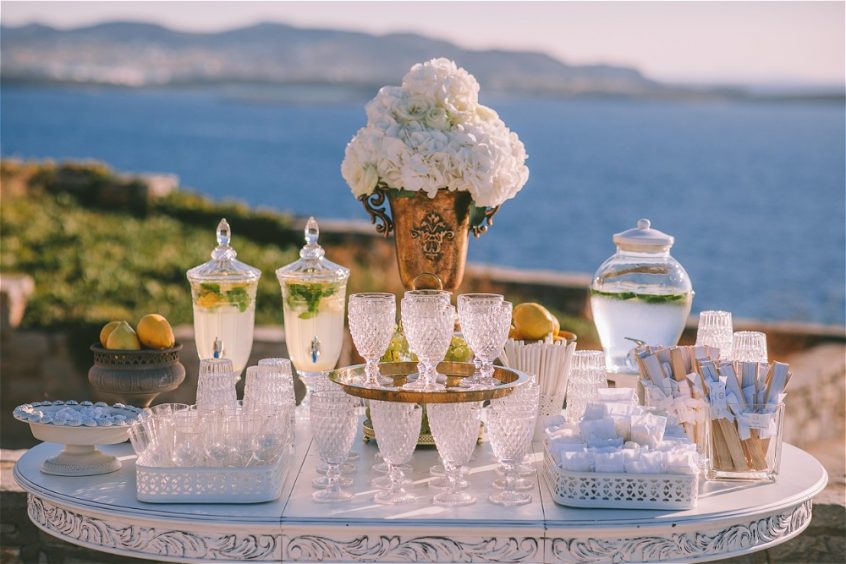 Compassion
Wedding planning starts and ends with compassion.
The wedding is not a typical event. It is a very special day, that has huge sentimental value.
As such, the ability to deeply understand and deal with any frustration or anxiety the couple may feel is paramount. It will show that the wedding planner has faced this type of scenario before, and will be able to navigate any sentimental intricacies that they may face.
All in all, the ability to be compassionate goes along with creating chemistry with the couple. Feelings of stress and frustration are natural during the wedding planning process. As such, the best wedding planner in Greece must be able to soothe any worry the couple has regarding their destination wedding in Greece.
Negotiator
This is a skill that some may arguably consider as a hard skill. Regardless of classification, being able to negotiate effectively is paramount in the wedding planning industry.
Negotiating effectively will mean that you will be able to secure deals for your clients that they wouldn't be able to do so themselves. As such, this means that the wedding planning fee for the best wedding planner in Greece more than justifies itself.
All in all, a great negotiator will be able to negotiate rates with many different wedding professionals. This includes wedding venue fees, photographers and cinematographers, bar management and catering companies as well as others.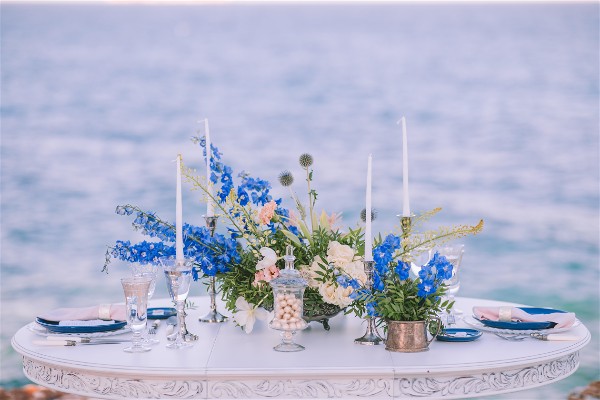 Multitasking
An important characteristic of any wedding planning professional is the ability to multitask. The best wedding planner in Greece must be able to work simultaneously on various events or details of the same event.
The ability to work simultaneously on various details also entails that attention to detail is not excluded. This is because being able to work on various tasks at once, and missing critical details, is an undesired outcome.
All in all, the ability to productively work on several tasks (while not missing any details) is what makes the best wedding planner in Greece truly the best.
Communication
Communication is a vital soft skill for any individual in project planning. As such, the best wedding planner in Greece must have perfectly developed communication skills.
Communication is important for several reasons. For example, being able to effectively communicate services offered to clients. Each service may have certain conditions to be met that the planner must ensure the client understands. This could be the venue requiring a minimum guest number for example.
Communication is also important when it comes to delegation. Each team member must properly understand their role and tasks. Additionally, this also holds true for the different wedding professionals the wedding planner must coordinate. The wedding professionals must perfectly understand what services are needed and how they will be coordinated.
All in all, excellent communication skills will ensure no misunderstandings take place.
Hard Skills for a Wedding Planner
These are some of the important hard skills the best wedding planner in Greece must have.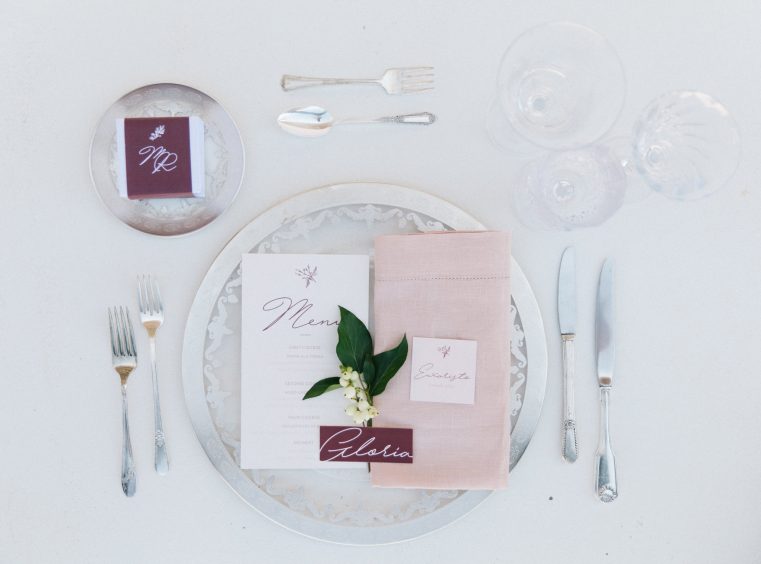 Spreadsheet program
Nowadays, being able to have even a basic understanding of a spreadsheet program is a must for several lines of work. As such, it comes as no surprise that it is an important tool for the arsenal of any wedding planner.
The best wedding planner in Greece must be proficient in the use of such programs. This is because these programs allow for:
the in-depth budget analysis of each wedding 
quick and accurate budget projections and other calculations
as well as any time of graphical/visual aid that may be required
All in all, proficient use of a spreadsheet program will produce reliable and accurate results. It is a huge time saver and a tool that makes planning easier.
Project management software
These software programs are different from spreadsheet programs. This is because while spreadsheet programs focus on quick and reliable calculations, project management software focuses on task reminder and delegation.
PERT and Gantt charts, two very commonly used chart types, can be easily constructed via these programs. The project or wedding planner will be able to properly delegate tasks to each member, assign resources and time needed to complete each task, and track progress efficiently.
All in all, being a proficient user of project management software is an ideal characteristic of the best wedding planner in Greece. This way they will be able to efficiently track multiple projects at once from either their phone or a laptop.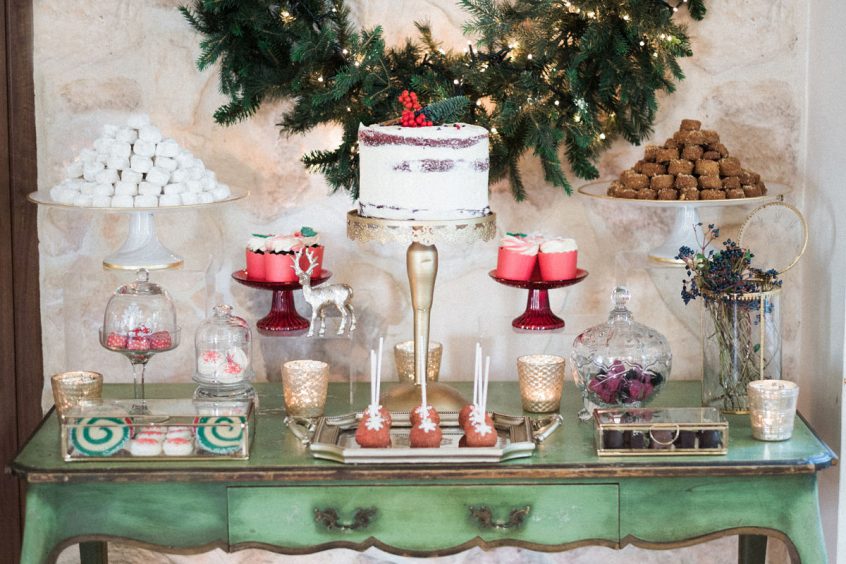 Graphical design
When we say graphical design, we do not mean that the best wedding planner in Greece must be an experienced designer. Rather, this hard skill refers to combining color palette knowledge with wedding experience, to create basic designs.
These could be:
simple, easy to read floor maps
wedding stationery layouts such as wedding invitations
unique badge suggestions for the couples 
All in all, all these refer primarily to basic designs, which the wedding planner can use to effectively communicate design ideas. The wedding planner's basic yet thorough understanding will then allow proper communication to a more experienced designer, to create a couples perfect design.
Digital marketing practices
Even offsite business categories such as wedding planning have not been impervious to the digital transformation era.
Specifically, wedding planners that focus on destination weddings must have sufficient digital marketing competencies. This is because almost all couples that plan to have a destination wedding in Greece come from abroad.
Oftentimes, the only contact they have with Greece or with the wedding planner is through digital means. As such, the best wedding planner in Greece, must ensure that any work done and presented is promoted adequately. A well-structured website, that is SEO optimized with wonderful photographs of wedding submissions will allow prospective couples to get to know the wedding planner long before they contact them.
All in all, the ability to build and maintain a strong website with a decent social media presence will separate a wedding planner from the competition. This is because the wedding planner with great digital marketing competencies will ensure that their work is presented and shared over competitors.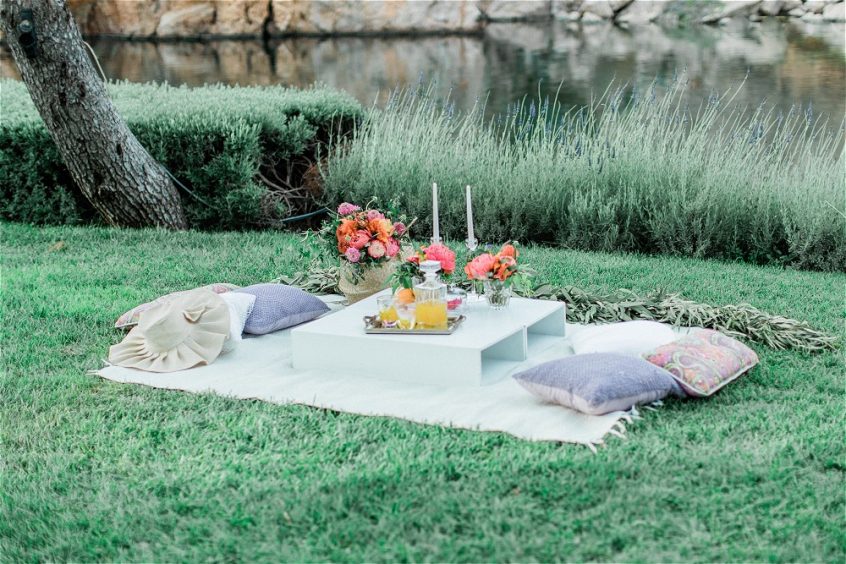 Greek specific wedding planning knowledge
Arguably, the above soft and hard skill sections can apply to any wedding planner who wished to be the best in their country of operation. The points we outline before however, are specific traits and knowledge the planner must have to operate within Greece.
Paperwork and regulations
The bread and butter of planning for a successful destination wedding in Greece are being accustomed to the necessary legal procedures. For example, beach weddings may require a specific permit (depends on the municipality). Additionally, religious Christian weddings will have specific requirements regarding the religion of both the bride and groom.
The best wedding planner in Greece must know any-and-all technicalities regarding paperwork requirements and regulation. They must also make sure to be up to date with the most recent changes that may impact weddings.
All in all, knowing every detail per region of operation is an important characteristic when it comes to wedding planning. However, it may be difficult to keep track of changes that may affect some municipalities and not others.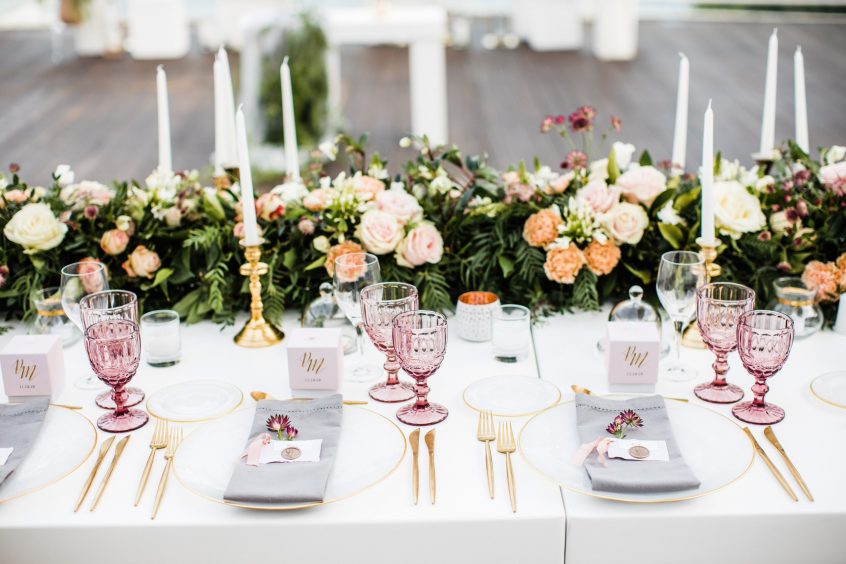 Language and network
Although most Greeks speak English decently well, the best wedding planner in Greece must understand Greek thoroughly. This is because communicating in Greek will ensure that miscommunication occasions are minimized. Greeks that may speak English, may interpret some information communicated in English differently than they would in Greek.
A wedding planner that is proficient in Greek and has communicated several times with the same vendor will be able to effectively relay information.
Additionally, wedding planners have an entire network of professionals with which they work often- or have worked with on occasion in the past. This network is important when it comes to coordination, and price negotiations. This is because they may be entitled to discounts that clients will not be able to procure for themselves.
All in all, speaking the language and having a network with a variety of professionals is paramount in order to be considered as the best wedding planner in Greece.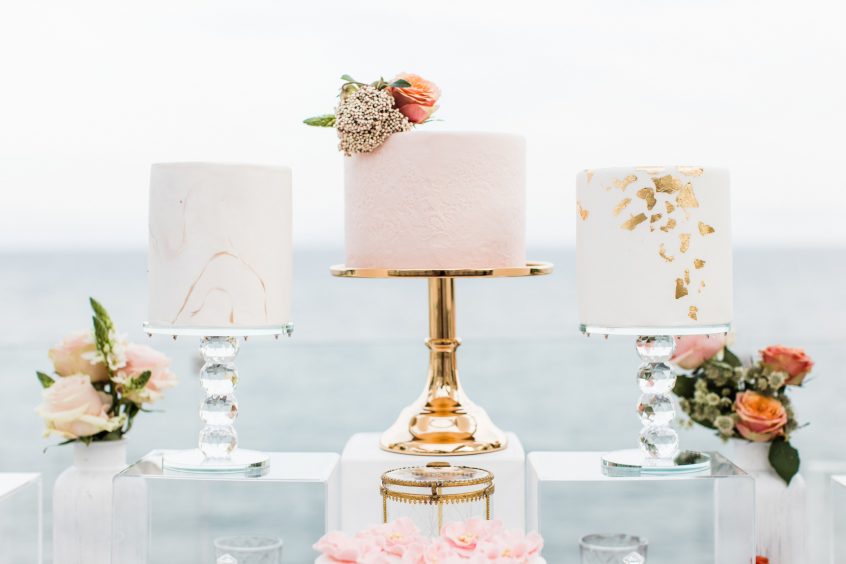 Experience 
With hundreds of different wedding locations spread around all regions and municipalities of Greece, there are plenty of differences and details to account for.
Ultimately, the best wedding planner in Greece is an individual that has experience in a variety of different wedding types, and across different wedding locations. This experience will allow them to streamline the wedding planning process by:
Knowing exactly what professionals to contact per region 
Informing couples whether their wedding scenario is plausible in a particular municipality 
Adjusting the budget accordingly per region and wedding type 
Experience is invaluable. It will allow the wedding planner to more accurately quote budget ranges based on the services and quality of services couples require.
Conclusion
In summary, these are the required skills and competencies the best wedding planner in Greece must have:
Compassion 
Negotiation skills 
Multitasking capability
Effective communication skills 
Spreadsheet program competency 
Project management software knowledge
Basic graphic design capabilities
Digital Marketing competencies
Greek Paperwork requirements and local regulations 
Excellent command of the Greek language and network of wedding professionals 
Experience in different wedding types across a variety of Greek wedding locations
Are you in search of a wedding planner in Greece for your destination wedding, that encompasses the above characteristics? Look no further!
In White Stories Events, we encompass all the above-mentioned characteristics and strive to continuously develop our skills and competencies. Feel free to look at our wonderful portfolios, or perhaps send us a message for more personal communication! We love to communicate with couples who consider Greece as their destination wedding location.
Do you want to marry in Greece? Feel free to contact us!  We love to assist couples who consider Greece as their destination wedding location!