Wedding planning party themes are numerous. They depend on the wedding type in mind as well as many other factors.
The overall location will play a role for the appropriate party however, the wedding type and guest size will play an even greater one.
Our blog post for this week will focus on a few tips for wedding planning party organization!
THE LOCATION
When we refer to the location, we primarily mean the wedding reception location. This is because often the wedding ceremony and wedding reception happen at different places.
The bride and groom visit the wedding ceremony venue with their guests to marry.
Afterwards, they visit the wedding reception. This is the location where the dinner, party and entertainment will occur.
As such, it is important to note the location for the wedding planning party procedure. For example, if the wedding reception location is on the beach, then it makes sense to host a "beach bar party". You can offer your guests props such as large hats or glasses, and you can decorate the party area with tropical designs.
All in all, the wedding location will play a big role. This is because it will create an appropriate setting for a suitable party.
THE NUMBER OF GUESTS
This is probably self-explanatory, however, we needed to include it. If your guest size is small, for example, 10 guests, then it probably is not a good idea to host a huge party. A large party with several litres of alcohol available, catering service to provide for your guests, and plenty of sound systems is a wrong estimation.
For such a small guest size, it is probably best to organize a smaller wedding party with limited alcohol choices, and a smaller dedicated area for dancing.
All in all, a small number of guests may indicate that you should organize more subtle wedding planning party arrangements. However, you know the nature of your guests the best. If they happen to be party animals, then, by all means, go ahead with grander plans!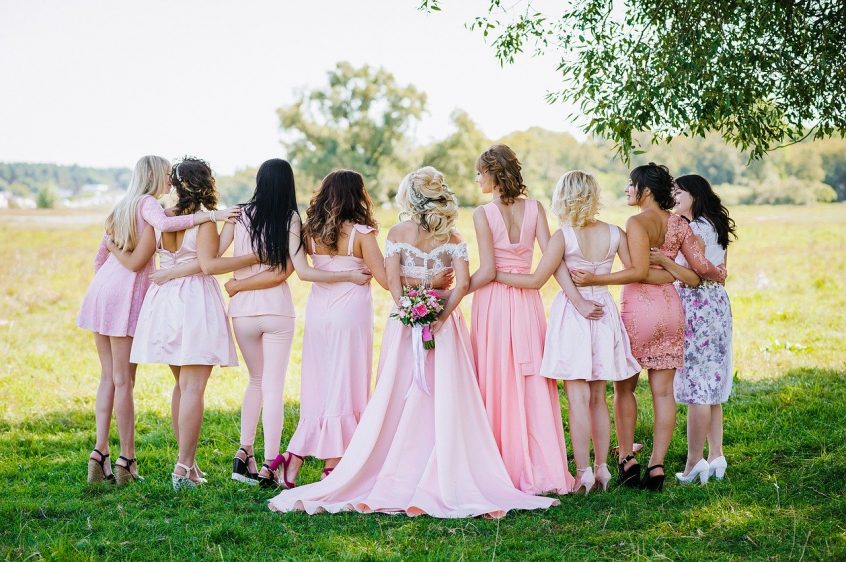 SERVICE ARRANGEMENTS
This wedding planning party point relates to the previous point that refers to the number of guests. A wedding party is like a mini-event within your larger event. The larger the wedding party, the more costs and attention it may require.
This is because the wedding party will require a DJ/sound technician, bartenders and servers, perhaps catering. You must adequately instruct all these wedding professionals on the nature of your party. This is because, for example, a wedding party of 100 + guests will need more service personnel than one with 30 guests.
All in all, the wedding planning party instructions that you must give out to your wedding professionals must contain the proper information. Just like your overall event, the party requires coordination so that you will be able to properly and thoroughly enjoy the end of your special day.
CONCLUSION
The wedding party is often the signal that the wedding event is coming to an end. You've done it! The proper arrangements were in place so that you could effortlessly go to your wedding ceremony, wedding reception and are now enjoying the party. It's funny how a day that seemed so far away during the wedding plan phase, is nowhere.
In summary, wedding planning party arrangements can make or break your wedding party. These arrangements don't require a large amount of your time; however, you must make sure that you devote adequate time.
Think of it as a mini-event, where you must find the appropriate decorations, areas and overall tone to close the day on a positive note!
If you feel that you need help to organize your wedding planning, feel free to contact us! We love to help couples who consider Greece as their destination wedding choice!