This week our blog's focus will be on 5 popular islands that are a great island to get married on. These will include islands all around the world that are suitable for a destination wedding. Sit back, relax and discover the world's beauties with us!
POPULAR ISLANDS TO GET MARRIED ON IN GREECE
SANTORINI
A world-famous destination island choice. Its whitewashed buildings, and awe-inspiring sea and sunset view are second to none. Couples consider Santorini as one of the best islands to get married on and rightfully so.
There are several great accommodation options and wedding venues in Santorini Greece.
These include Dana Villas, Rocabella, Santo Winery and La Maltese amongst others.
All in all, it's one of the most unforgettable islands to get married on, and your wedding memories will truly be unique amongst couples!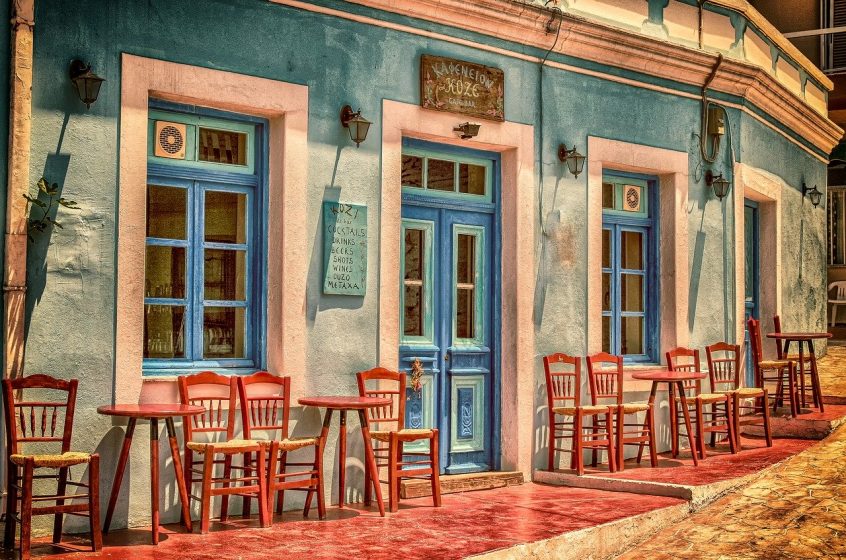 MYKONOS
A cosmopolitan hub that receives heavy tourist numbers every year. Weddings in Mykonos are the epitome of luxury because the entire island is costly. This is a result of the great number of celebrities and high-class individuals that visit it each year.
All in all, there are numerous wedding venues here, that include stunning resorts and bohemian beach paradises.
Some of these are "The Royal Myconian", "Kivotos Luxury Boutique", "Scorpios" and "Alemagou".
All in all, couples who have a high budget will definitely enjoy the wedding of their dreams on this island.
POPULAR ISLANDS TO GET MARRIED ON OUTSIDE OF GREECE
PARADISE ISLAND
We find Paradise Island in the Bahamas, a location we recognize worldwide when it comes to beautiful beaches and the act of relaxing. Couples who love the feeling of having their own beach paradise, secluded from the rest of the world, will feel like home here.
There are only a few other islands that can compare to a wedding in Paradise Island. This is because the tropical touch, the crystal-clear beach waters, and the Caribbean music will give you unforgettable experiences.
All in all, couples will be able to exchange vows under the starry sky proving why Paradise Island is one of the best islands to implement your wedding there.
DHIGU ISLAND
This list could not be complete if we did not include the Maldives. Dhigu Island, is a wonderful representative of the beauty of the Maldives. Dhigu is famous for its stunning white-sand beaches and its beautiful sea corals. Several luxury resorts populate the island, which will adequately spoil you for every second of your wedding trip.
All in all, it is one of the most beautiful islands to get married on. Whether you spend hours in the spa or embark on a scuba diving adventure, Dhigu island will not disappoint you!
BARBADOS
Barbados is the final island on our list. An island that gives off a Caribbean vibe from top to bottom: plenty of rum, tall palm trees and all the Caribbean music you can handle.
The couple can combine their honeymoon here to enjoy the numerous street food available during night and day, assimilate the traditional ceremonies and spoil themselves in their wedding resorts.
All in all, a great island to both visit and host your marriage there.
CONCLUSION
All in all, this is our shortlist for extraordinary islands where couples could host their wedding there. For our blog post this week we made sure to include non-domestic islands that visitors should seriously consider. Even though we love Greece and believe that the Greek islands are second to none, we deeply appreciate beauty wherever we find it!
Did we miss an island that you believe we should include? Let us know in the comments!
As always, if you want to plan your destination wedding but feel that the information is too daunting, you can always contact us! We love to help couples who consider Greece as their destination wedding location.