INTRODUCTION: YOUR WEDDING CONSIDERATIONS
Wedding bands in Greece is often one of the most overlooked topics when discussing Greek wedding details. Couples mainly talk about the wedding theme, the wedding type, the wedding venue. Similarly to the wedding decorations, the wedding band is an important factor for your overall wedding mood. After all, one of the most popular destination weddings locations in the world is Greece. Why though?
Well, Greece has something to offer to every type of wedding lover and enthusiast.
Couples that want dream beach weddings can choose to get married in hundreds of Greek islands and seaside venues. For instance, those that want private elopements can choose a series of quiet villages, or lakeside locations. Religious couples, especially Christian, can choose amongst thousands of churches and chapels to exchange vows.
All in all, Greece offers different locations for different wedding types. After the couples choose their location, they can then design their wedding according to their wants.
Will it be a chic and minimalistic wedding?
Perhaps it will be a more modern wedding dominated by flowers?
Will the couples choose to have a traditional religious wedding?
To sum up, couples need to consider these important details. In fact, these details are part of several important considerations a couple needs to make. Hence be sure to look at the guide we made that will help you prepare to plan your Greek wedding.
Why are these details relevant to the wedding band?
The couple will determine the style of the wedding band, as well as which exact band they choose, based on the wedding location, wedding type, and wedding theme. For example, it will not make much sense to hire a "hard-rock" music type wedding band in your deeply religious and traditional Christian wedding.
WEDDING BANDS IN GREECE: CHOOSING YOUR STYLE
TRADITIONAL
A traditional wedding band in Greece for couples that choose a traditional wedding style.
Couples that choose a traditional wedding style are couples who want their wedding to reflect their ancestral roots and belief systems. Therefore, they place a great emphasis on wedding etiquette and wedding traditions (link to wedding traditions).
Guests will have the chance to view unique wedding rituals and take part in them. For instance, guests will see the couple drink wine to symbolize their union, and the guests themselves will throw rice at the couple.
Ultimately, the following characteristics will inspire the traditional wedding style:
They will listen to their close family members, and perhaps copy elements of their family's previous weddings. A religious atmosphere dominates both the ceremony venue and the reception venue. Therefore, traditionally styled couples will favour religious setting to both get married in and celebrate the occasion.
All in all, traditional weddings will require wedding bands that associate themselves with both the couple's culture and religion.
For example, a Greek couple in a traditional wedding style will favour a Greek wedding band that sings traditional Greek "blues" (known as "rembetika" and "laika"). Other couples may want to listen to a smooth Jazz saxophone player playing classics.
MODERN
A modern wedding band in Greece for couples that choose a modern wedding style.
The key factor that will differentiate a traditional wedding style from a modern one is the number of changes.
Modern styled weddings are a lot more flexible than traditional ones. This is because traditional weddings are very rigid when you look at the decorations and the flow of the ceremony. Modern weddings allow for a greater degree of personal input, for example choosing a wedding dress that is not white.
Ultimately the following characteristics will determine a modern styled wedding:
Personal preferences
Degree of creativity
Couples in a modern styled wedding will choose whether they prefer option A from option B. This luxury in making choices is not as prevalent in traditional weddings where etiquette or culture may dictate something specific.
Couples will get to design their wedding, from start to finish however they like. For example, they may want to have a boat tour with all their guests, before arriving at the town hall to get married. The sky's the limit with modern styled weddings.
In conclusion, modern styled weddings will require wedding bands based on how creatively they have set up their entire wedding process. This could be wedding bands that feature light jazz for something tasteful yet calm.
Similarly, this could be something more extreme such as dubstep styled weddings bands for a crazy after-party.
WEDDING BANDS IN GREECE: SUGGESTED CHOICES
TRADITIONAL
Traditional wedding bands in Greece for a Greek wedding.
KOSTAS FIOTAKIS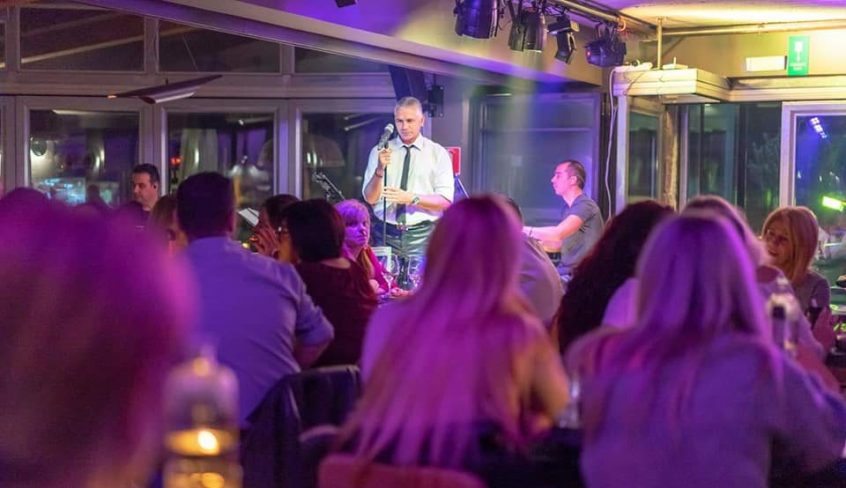 Kostas Fiotakis is a Greek singer from Crete, with over 25 years of experience in the music industry. His repertoire includes more modern Greek music from artists such as Antonis Remos, to the more traditional "Greek blues" from legendary Greek singers such as Stelios Kazantzidis.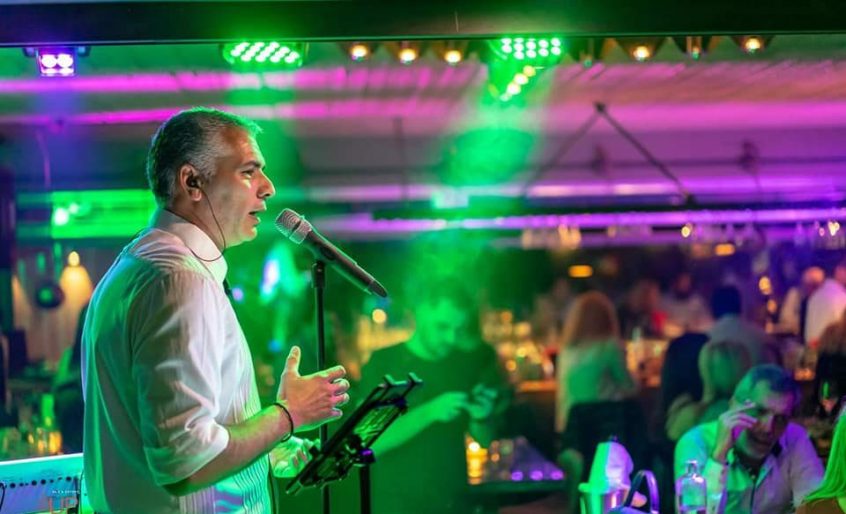 NIKOS KOULOURIS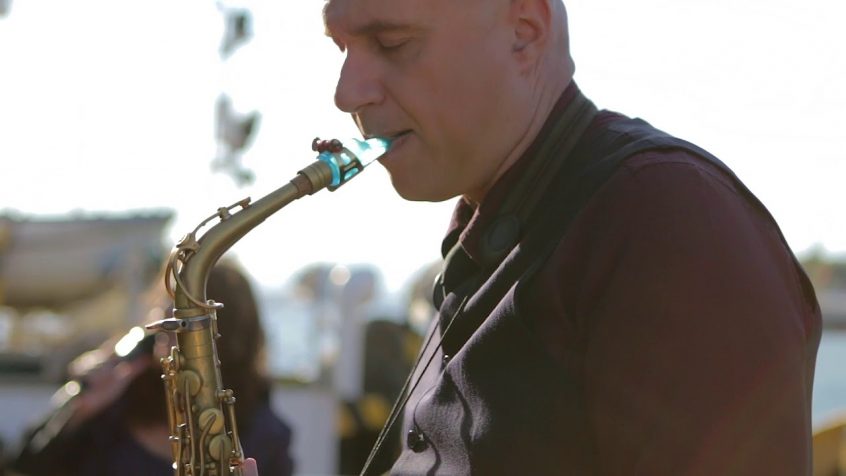 Nikos Koulouris is a Greek professional saxophone player and artist who travels all around Greece to perform. His performances include Jazz idioms, as well as Funky, Soul and Ambient Genres.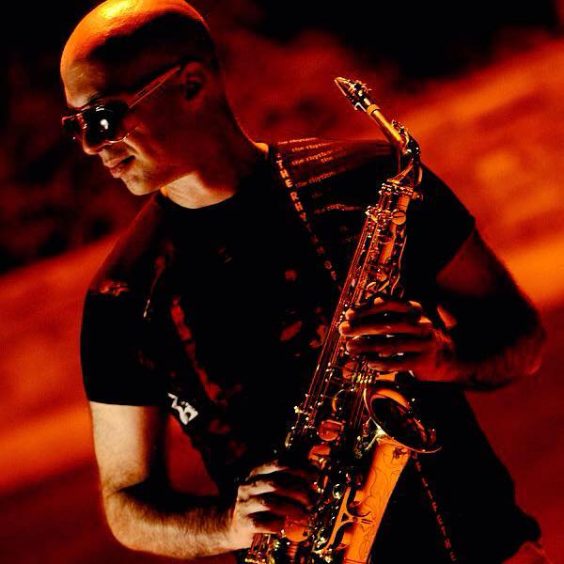 ORXISTRALIVE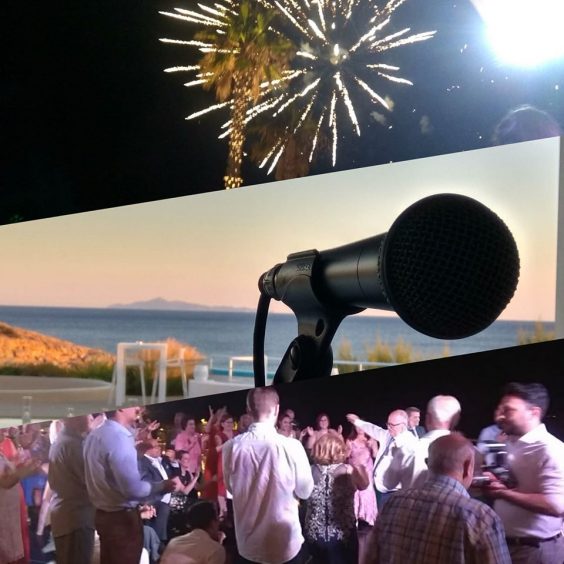 Orxistralive has been operating in the Greek music industry since 2002, and have attended locations all around Greece.
They consist of several musicians, each specializing in a different traditional Greek musical organ and genre. Their repertoire includes mainly Greek traditional, island-folk, "laika" and "rembetika".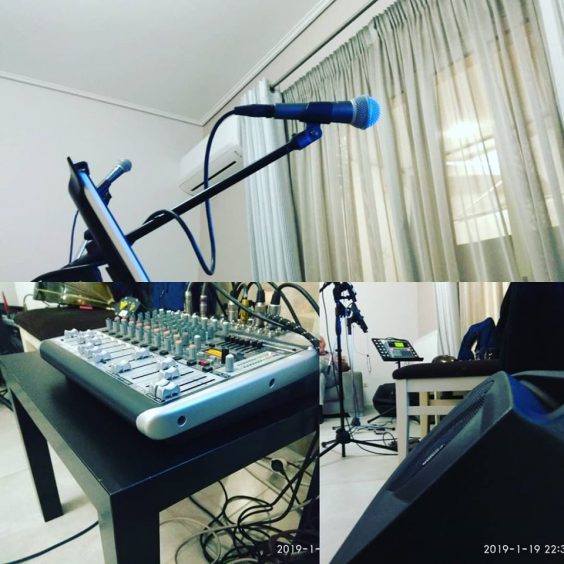 BRATIMIA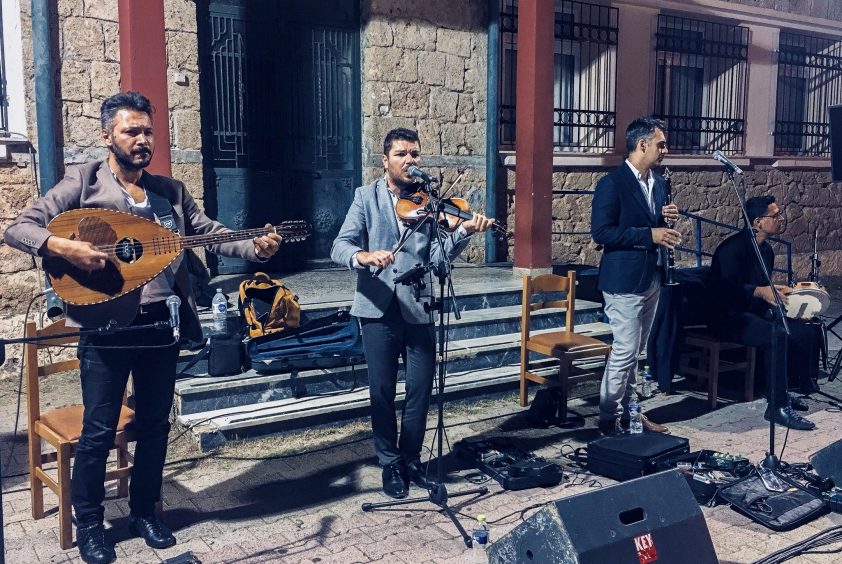 The word "Bratimia" originated mainly from "Vlach" weddings, usually refers to the closest friends of the groom. These are the same individuals that will get the groom ready for his special day.
The music band "Bratimia" is named like that to symbolize the warmness they provide the couple, almost as being their "closest friends". Their repertoire includes traditional and demotic/ folk songs.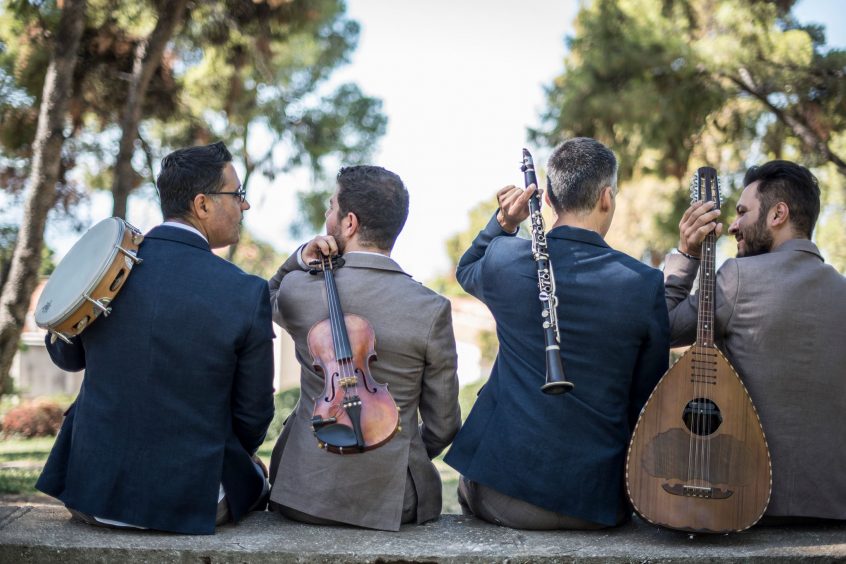 MODERN
Modern wedding bands in Greece for a Greek wedding.
CROQUE MADAME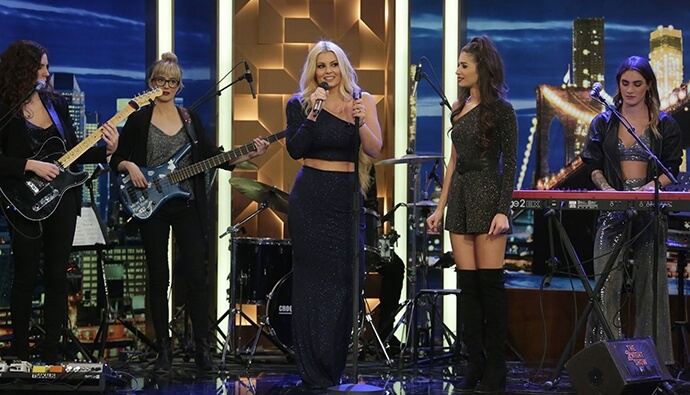 This wedding band is made up of four very talented ladies. Their repertoire includes rock and pop songs.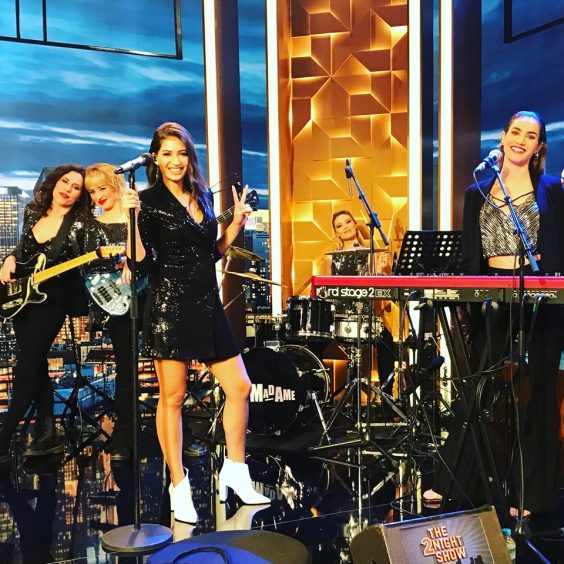 48 ORES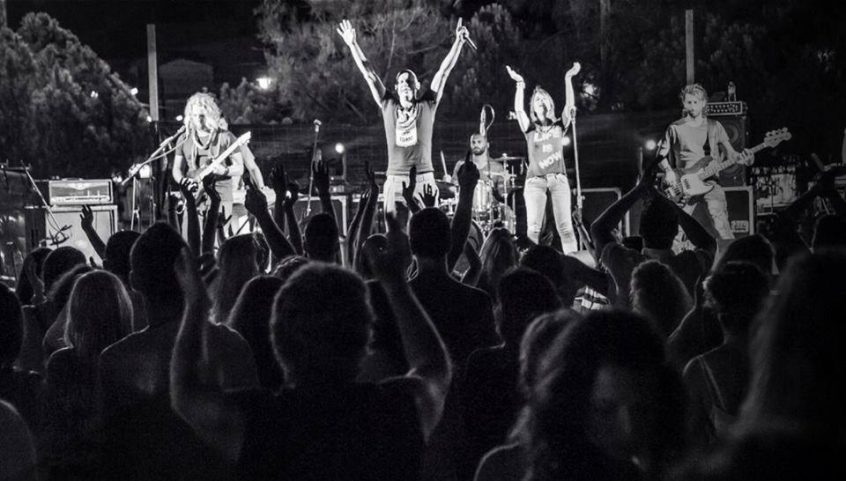 How fast could you come up with a live dance programme and perform it? Well, 48 ores (translates to 48 hours in English) did it in just two days (48 hours) and this is how the name stuck to them. This wedding band honours traditional pop and disco music from the '70-'80s, including songs from Michael Jackson.
From May 2003 where they founded their band till today, this impressive wedding band has taken part in hundreds of performances in Greece and Cyprus.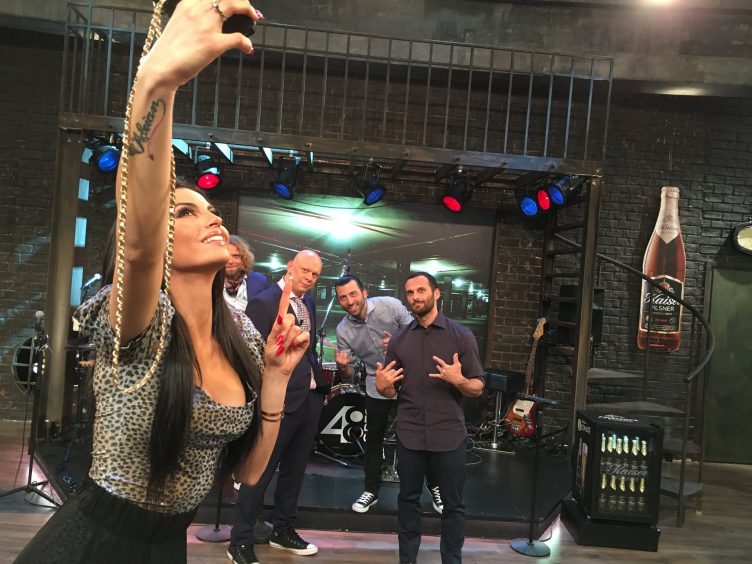 BEJEEZUS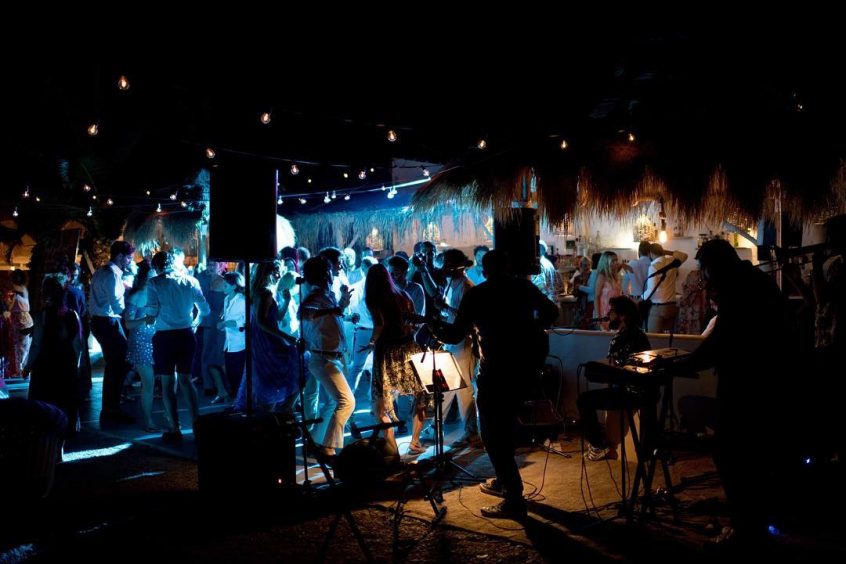 This wedding band is made of three members: Anthony, Theodore and John. Their primary inspiration for their band was to generate unique melodies that will inspire guests to dance. They do so by delivering well-known songs with their unique twists so that guests will be sure to hear something they've never heard before!
It will be tough to find other wedding bands in Greece as creative as the crew of Bejeezus.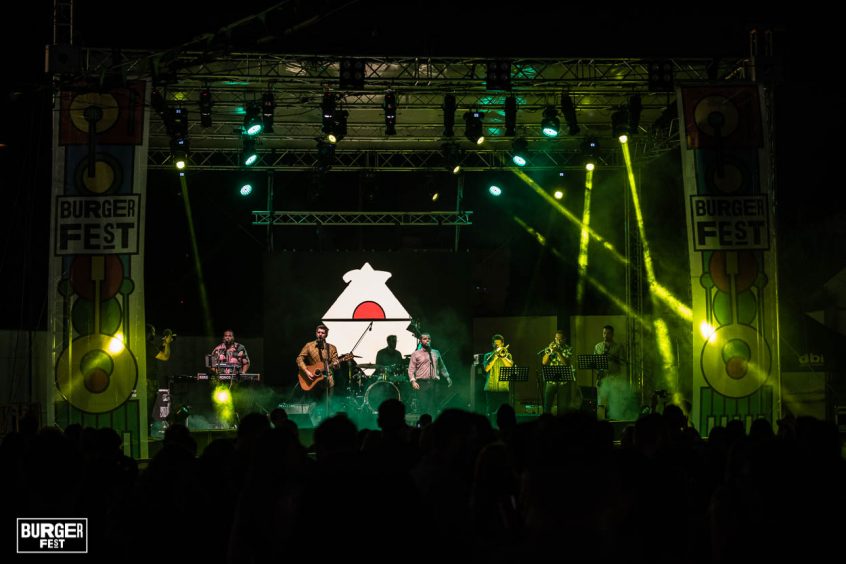 VICKY BEE & THE ACOUSTIC TROUBLES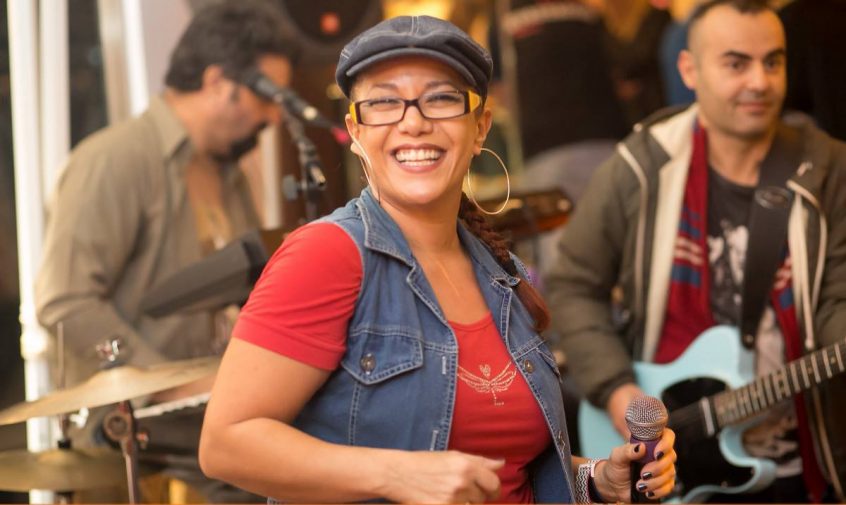 This wedding band consists of three members: Vicky Bee, Kostas Galitis and Joyn "Skyllashn" Skyllas. Vicky Bee & The Acoustic Troubles primarily focus on blues and reggae pieces. Guests will often hear well-known songs by "The Clash" and "Cure", sang in a unique vocal manner.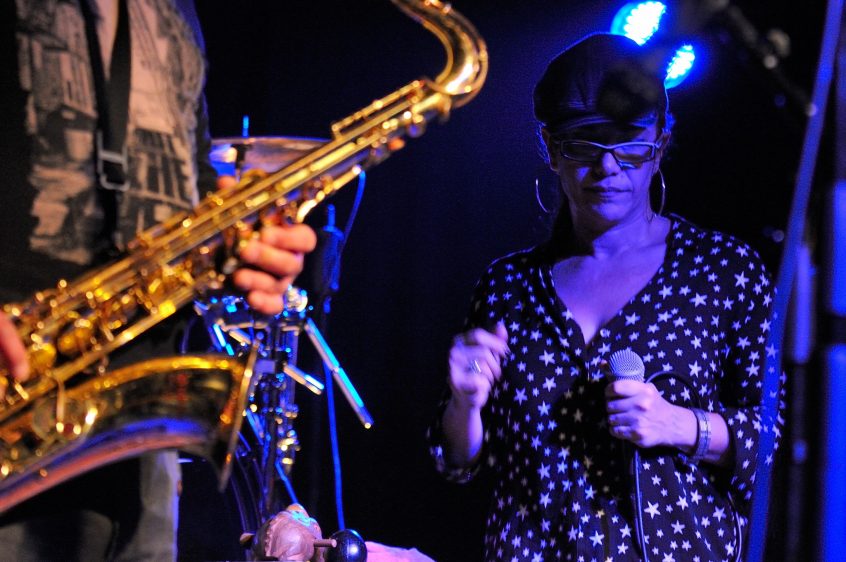 CONCLUSION
Wedding bands in Greece are plentiful, and the above list is a suggestion. As mentioned several times, you will determine your wedding band by the overall wedding theme and wedding type. Regardless of your choice, remember that a Greek destination wedding is a very unique event and make sure you enjoy the entire wedding-and dance accordingly!
Do you want to marry in Greece? Feel free to contact us! We love to communicate with couples who choose Greece as their destination wedding location.