This week we will focus on a shortlist of five wedding venues Mykonos Greece.
Do you find yourself dreaming of the perfect Mykonos wedding? In your dream, do you envision a private beach setting or a luxurious seaside restaurant?
There are many wedding venues that come to mind when one thinks about weddings in Greece. Le Ciel Santorini, Blue Palace Crete, Solymar Mykonos, Santorini Palace hotel, El Greco Hotel Santorini, and Porto Mykonos Hotel are just a few choices.
There are several choices found for wedding venues Mykonos Greece. Our shortlist examines five choices!
WEDDING VENUES MYKONOS GREECE
SCORPIOS – MYKONOS
Located at Greece's most cosmopolitan location, few other choices can rival this glamorous venue.
Scorpios' location is in the southern part of Mykonos. It sits right on the beach and offers guests a spectacular view of the Aegean Sea. It is a unique venue-a cultural hub-, where guests can enjoy a rustic beach experience.
Bohemian and rustic wedding types are suitable for this venue; however, Mediterranean, Romantic and more Sophisticated weddings can still occur here.
The idea behind the venue is to create a space where guests can relax and enjoy life for what it is: a timeless pleasure.
Its luxurious surroundings and handcrafted approach mixes with minimalistic details. The result is to create the perfect atmosphere where rich textures combine with modern designs.
To sum up, couples that want a Mykonos beach wedding should consider this prime wedding venue choice. It will allow a mixture of alternative tastes with a luxurious touch.
ALEMAGOU – MYKONOS
A beach bar-restaurant located in Ftelia Mykonos, just 12 minutes away from Mykonos Chora.
Visitors best describe it as a bohemian setting, that combines the best of both worlds: elegant yet comfortable, private and popular. It is not uncommon for visitors to think they have set foot in Mexico.
Alemagou feels almost like a hidden sanctuary, that owners do their best to preserve each year. Plenty of areas to enjoy a delicious meal, drink or simply relax.
There is something for everyone here. Sun lovers can get to enjoy the beautiful sun and have an impressive tan to show off to their friends. Windsurfers will get to enjoy the perfect wind while windsurfing and take the appropriate photos to brag!
Relaxing couches and sunbeds, warm sand and an excellent beach make it a perfect area to socialize and relax. The interior blends Cycladic architecture is prevalent in the island with organic structures. This makes it one of the most special wedding venues Mykonos Greece
All in all, couples who love the bohemian setting in combination with a beach wedding, should consider this venue for their Mykonos wedding.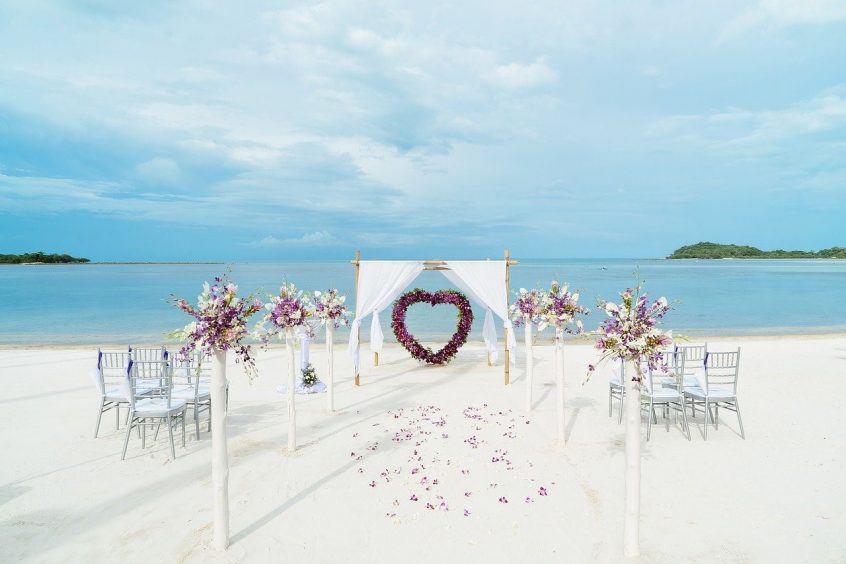 PRINCIPOTE – MYKONOS
A gastronomic bar and dining experience of extreme beauty. It is one of the cases where the photographs accurately present the beauty of the actual place. The elegantly decorated beach bar gives off a very tropical vibe. Wooden floors, long seabed curtains and well-maintained decorations make it a wonderful area to sit and relax.
It is located on Panormos beach. During peak season days, this is one of the busiest areas in Mykonos. Visitors can expect delays in finding a seat since there is a great demand for Principote.
Their menu consists mostly of a Mediterranean style with fresh salads, amazing meat variety, fish and others. Wine lovers will feel delightfully at home since there is a large variety of spirits and wine.
For a Mykonos wedding, this is a venue to schedule your wedding. You will be able to combine the wedding ceremony at the beach, with a wonderful dinner at the Principote beach bar-restaurant. Beach wedding lovers who marry in Mykonos should seriously consider this option.
ROYAL MYCONIAN – MYKONOS
The Royal Myconian is an ultra-luxury resort with awe-inspiring views of the longest sandy beach in Mykonos. The rustic facade, lit by the Cycladic stone, plays a central role with its modern interiors enormous terraces. It is located on a private section of Elia beach and offers a spectacular view of its waters. The resort is just a 25-minute vehicle ride away from Mykonos town.
There is a pleasant mixture of antiquity and fantasy in place here, which the outstanding panoramic view eloquently complements. Guests can enjoy such a view through various amenities including an outdoor hot tub, a small children's pool, and a large adult pool. It's one of the most fabulous wedding venues Mykonos Greece.
The suites and large rooms are almost like real-life sanctuaries offering private balconies and large terraces. They are furnished with the highest level of comfort, and guests are given the choice of their own endless pool or jacuzzi.
All in all, the luxurious physical nature of this venue makes it ideal to host a wedding ceremony here. Couples can expertly plan their wedding either on the neighboring beach, on the outdoor amenities or the indoor reception areas (perhaps a combination of all three!).
BRANCO – MYKONOS
An excellent hotel choice that offers a great view, and high-quality service. There are several great entertainment options including a kitchen with delicious plates.
Locals and visitors often describe Branco as a clever blend of modern touches with the Cycladic architecture prevalent in the island. Branco achieves this by adding a "bohemian drop" in the architectural and design mix of its hotel. White-washed walls and sandy surroundings are further testaments to the establishment's clever architectural combination.
The hotel offers luxurious and spacious accommodation options regardless of taste and preference, with plenty of suites. As with several Myconian hotels, Branco's rooms offer a spectacular view of the Aegean Sea.
All in all, Branco's beach bar is an ideal choice for those wishing to relax while enjoying pleasant music and tasteful dishes. They also offer a great wedding experience with their in-house professional staff, exquisite kitchen and an amazing beach for a beach wedding. The reception options available here are vast.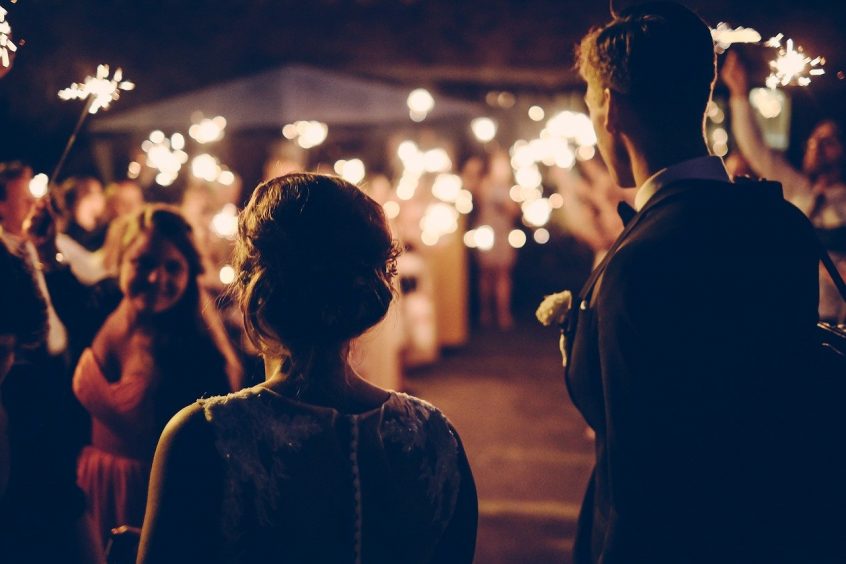 CONCLUSION
This was our list of five wedding venues Mykonos Greece. There are several stunning wedding venues in Greece. The list we mention above: Le Ciel Santorini, Blue Palace Crete, Solymar Mykonos, Santorini Palace hotel, El Greco Hotel Santorini, and Porto Mykonos Hotel are just a few choices.
All in all, couples should properly research both the wedding location and venue choice. This will allow them to properly understand what they are looking for and how much it will cost them,
If you want to find out more about booking a wedding planner for a wedding in Thessaloniki, feel free to click here to contact us! We love to assist couples who consider Greece as their wedding destination!