To get married in Greece is a lifelong dream for some couples, however, when they think about the total wedding in Greece cost considerations, it deters most of them.
Why is this the case?
This is an issue that is not specific to Greece. In fact, most couples tend to underestimate the cost of a wedding. This is because couples who want to budget their wedding lack the experience to do so. The more services and details included in the wedding, the harder it becomes to estimate wedding costs. In turn, this difficulty often makes couples underestimate costs while their lack of experience prevents them from predicting sudden costs.
A destination wedding in Greece has an added difficulty factor for most foreign couples, even if they have visited before. For example, couples will face:
A different set of laws/regulations/paperwork. The sum of a wedding in Greece cost includes paperwork and associated fees. For example permits for a beach wedding (if you choose to marry there) or translated documents.
Language barrier. Even if most Greeks speak English at a basic level, oftentimes it is not enough to communicate extensive details. Furthermore, the risk of miscommunication increases.
Magnitude. Organizing a wedding is no simple task. A destination wedding becomes even more complicated. You will essentially be in an area that you might never have visited before.
Sounds complicated? It doesn't have to be.
EXTRA READINGS
To help you out, we wrote this blog post with a major wedding in Greece cost considerations. In the text below we outline three major considerations, that will affect your budget in Greece the most. We also describe helpful tips to help you deal with them.
We hope that when you finish reading this post you will feel a little more confident in budgeting for a Greek destination wedding. If you want to feel even more confident, you can check out our in-depth guide on getting married in Greece. This 12,000-word post goes into detail about the entire wedding planning process, the timeline, and suggested Greek wedding professionals to help make your dream come true!
If on the other hand, you feel confident enough to discuss your wedding details right now, feel free to contact us. We love to assist couples who plan their destination wedding in Greece!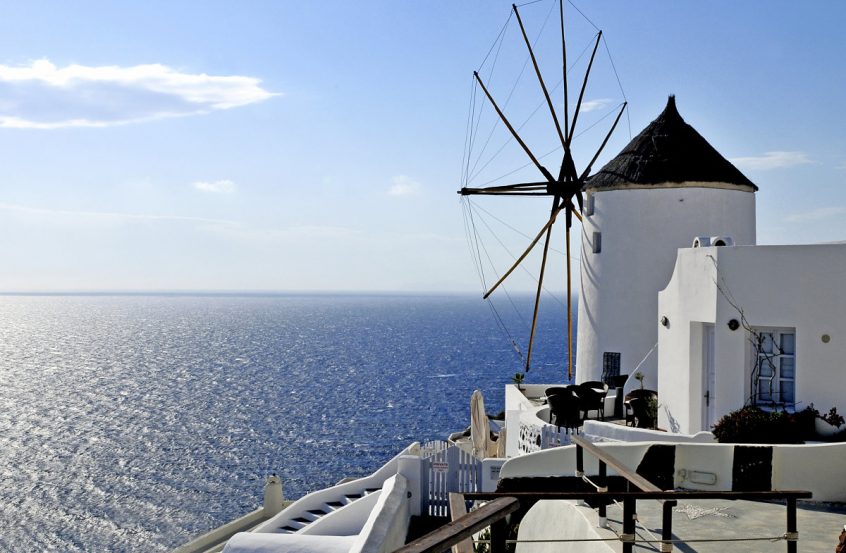 WEDDING IN GREECE COST CONSIDERATION #1: LOCATION
This is perhaps one of the most important factors to consider for every wedding. However, this is especially important for Greece which has a diverse amount of locations to choose from. The main wedding in Greece cost consideration for the location should be whether you have your wedding in the mainland, or on a Greek island.
GREEK MAINLAND VERSUS GREEK ISLANDS
On average, if you select a location in the Greek mainland you will spend significantly less than if you chose a Greek island. This is especially true when you compare the cost of services for a popular Greek island versus the costs for the Greek mainland.
There are generally three price levels for a wedding location in Greece. From least expensive to most expensive, these are mainland, Greek islands, popular Greek islands.
The Mainland includes the Peloponnese (southern region of Greece) as well as popular tourist locations in northern Greece such as Halkidiki. Many international flights fly directly either to Athens (capital of Greece) or Thessaloniki (2nd largest city). This means you and your guests won't have to worry too much about transportation.
Greek islands include the less popular, or lesser-known islands. The cost here is higher than on the mainland but less than the popular Greek islands. A general rule of thumbs is that the further away you travel from the mainland, the higher the costs you may expect for your wedding. We will elaborate more on the distance factor further down below, in the "Transportation" section.
Popular Greek islands include Mykonos, Santorini, Paros. Hundreds of thousands of tourists visit these islands, especially during the summer. There is a great demand for weddings here, and as such couples will face the steepest prices here. You should expect to have a large enough budget should you consider doing your wedding here.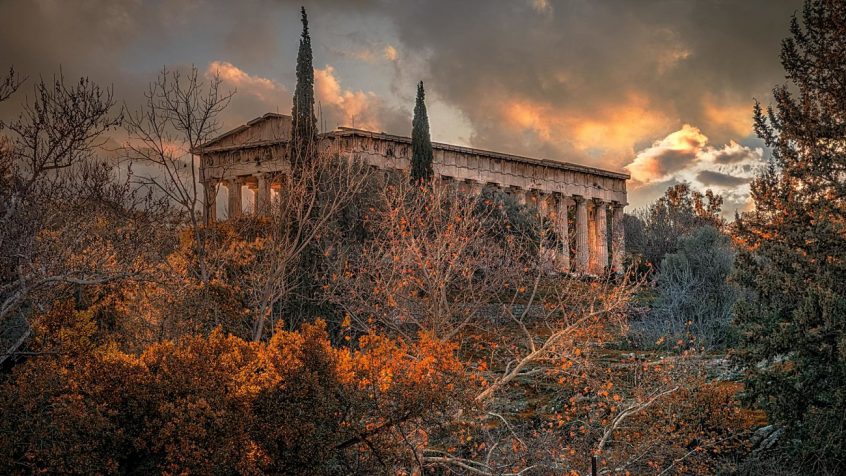 WEDDING IN GREECE COST CONSIDERATION #2: TRANSPORTATION
One of your first priorities when organizing a destination wedding in Greece should be to decide how your budget should be allocated. Allocations will include what services you would like your guests to pay for, or what percentage. For instance, will your budget include the total accommodation and travel costs of your guests? Will you pay for instance, for their ferry tickets, if your wedding location is on an island?
In summary, this travel consideration is particularly important in Greek weddings, since many locations are accessible only via airplane/ship. This cost will increase proportionally with the number of guests you plan to invite.
Athens Parthenon Greece afternoon
WEDDING IN GREECE COST CONSIDERATION #3: WEDDING PROFESSIONALS
As mentioned before, a general rule of thumb is that the further away you travel from the mainland the greater the cost to your budget. Why exactly is that?
You should keep in mind that most of the personnel and equipment needed to properly set up and decorate your wedding, need to travel to your wedding location as well. It is highly unlikely that all the personnel you choose to work at your wedding (for example photographers, catering service) will be based on your location of choice. A wedding in Greece cost consideration for transportation should include cost estimations for both transportation and accommodation of services.
Specifically, these include:
vans/trucks to transport equipment to and from your location
busses/ships for transport personnel to and from your location
hotels/apartments for personnel.
Accommodation costs will also depend on the scale of your wedding. In cases where your wedding occurs mid-day and is quite detailed, some staff will be required to set everything up from the previous day. They will also need to pack everything up once your special day is finished.
All in all, expect to pay accommodation fees depending on the detail of your wedding. For example, someone in charge of decoration will need to sleep there one day before and one day after your wedding (total two nights).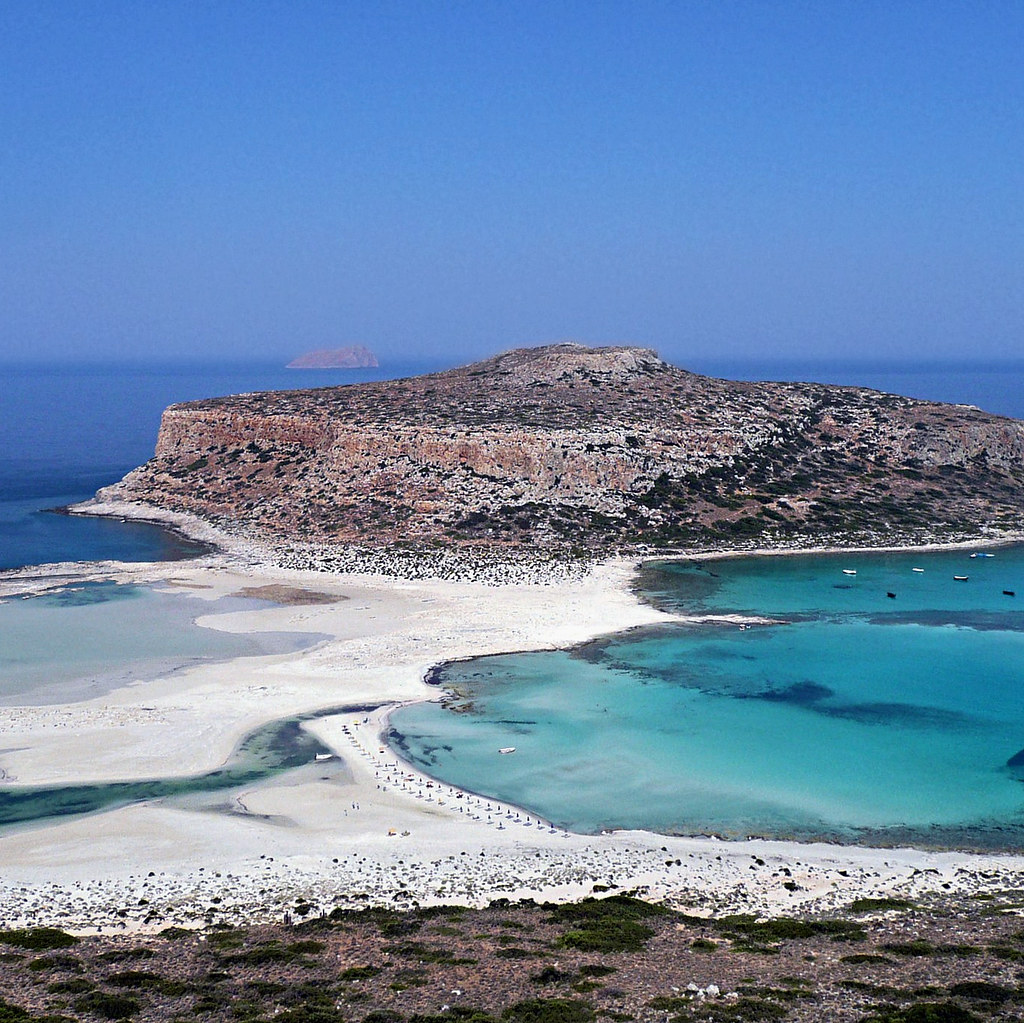 CONSIDER ASSISTANCE
As mentioned before, a Greek destination wedding is a huge project. Experienced wedding planners will often invest more than 200 hours of their time so they can plan and execute the perfect wedding. Lack of experience will probably result in double or even triple the number of hours invested, followed by a substantial increase in costs.
A Greek wedding planner takes care of an immense number of services, from budget analysis to vendor follow-ups, and negotiations. Put another way, Greek wedding planners are an act of insurance. They organize and plan every detail so that your budget is not burdened with avoidable costs.
In White Stories, our philosophy is that we would much rather see an avoidable cost being spent productively for your wedding rather than see it burden your budget. To achieve this, we customize every single proposal we send to our couples to reflect their budget needs. We reflect their budget needs while retaining a White Stories guarantee of the quality of chosen services.
As such, this is how we ensure that every wedding is unique and is exactly how you dreamt it would be. Communication to achieve this is vital. Therefore, we encourage couples to contact us, so we can understand their wedding in Greece cost considerations and create the perfect proposal for them.
If you are anxious to get married in beautiful Greece and require the help of an experienced wedding professional feel free to contact us! We love working with couples who choose Greece as their destination wedding!