Planning your own wedding can be a very stressful experience! This is particularly true if your career and family obligations take up a huge chunk of your day. Wedding planning is a huge time commitment. This is because it is a research-intensive process with very many details to sort. In fact, the average wedding planner may spend upwards of 200 hours of planning.
If you are planning your own wedding, then you should expect to devote even more time. This is because of the knowledge gap you undoubtedly have compared to wedding planners.
For this week's blog post, we wanted to write some tips that will help you in planning your own wedding. Enjoy!
TIP #1: READ, READ & READ EVEN MORE!
The secret to planning your own wedding is appropriately researching everything you can find on the topic.
Remember no question is too silly to ask, and no topic is too obvious! You are coming into this with next to zero experience so its only natural to have a lot of questions and misconceptions.
Blog posts are an excellent starting point to familiarize yourself with the basics of wedding planning. This is because you can read blog posts about almost anything: from basic tips (such as this blog post!), to wedding venue considerations, to wedding type! The sky is the limit.
All in all, remember that if you're feeling particularly "thirsty" for knowledge then you can even read our ultimate guide. Our ultimate guide titled "Getting married in Greece" is more than 12,000 words long and contains everything you need to know about a destination wedding (and weddings in general).
TIP #2: LEARN TO DELEGATE TASKS
If you've ever been in a supervisory position on any project, you quickly realize the value of delegating tasks. Even if you are more than capable of doing every task that's required for project completion, there is no way you can do everything on time!
This is because projects have strict deadlines, so you must understand what task to give to each team member.
Planning your wedding is very similar to working on a project. There are a lot of tasks and details that need to be taken care of, and you cannot possibly expect to do everything at once.
Enlist the help of your close friends and family. Remember that the tasks you give them do not need to be particularly complex.
In fact, they may be as simple as calling a vendor. However, even their small effort will add up tremendously.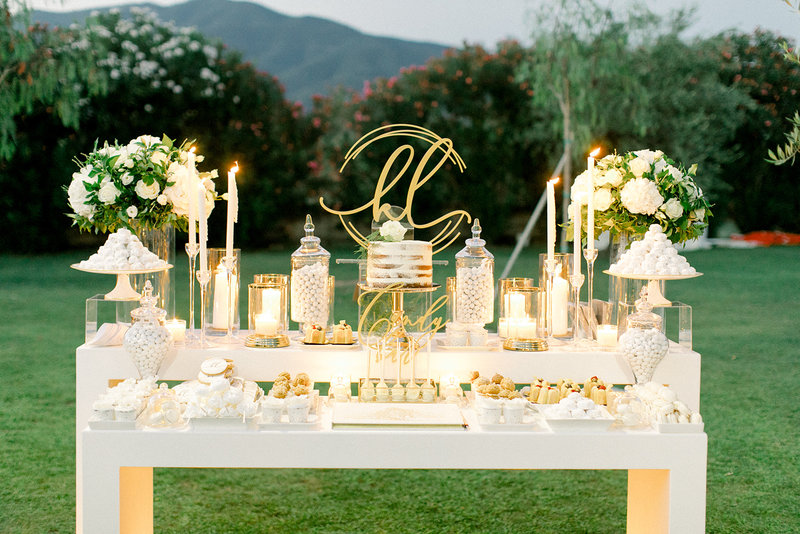 TIP #3: CONSIDER HIRING A WEDDING PLANNER
Planning your own wedding may seem like a fun idea at first, however, you will soon realize that it is particularly time-consuming. Planning your own wedding runs the risk of underestimating costs, or not negotiating successfully with vendors.
This means that you will probably pay much more than expected.
A wedding planner has the experience, and resources to help you out. This will allow each member of the planner's team to work on each task separately.
Additionally, your budget will be closely monitored and analysed.
All in all, enlisting the help of an event planner will take away a huge portion (if not all) of the stress you may feel.
Having someone to rely on is priceless, as you will be sure that everything runs smoothly on your big day!
CONCLUSION
Planning your own wedding might seem like a great idea at first, however it is particularly risky. The grander the plans you have, the greater the risk you face in something going wrong.
This is because you are probably inexperienced in wedding planning, and as such do not have the appropriate know-how to successfully plan and run a wedding.
In summary, even though you will pay a fee to your wedding planner, the amount of stress taken off your shoulders is more than worth it!
If you feel that you need help to organize your wedding planning, and you want to find the perfect wedding venue, feel free to contact us! We love to help couples who consider Greece as their destination wedding choice!