The wedding and event planner is a professional planner that specializes in any event. This also includes weddings.
While one can think of weddings as a big project, similar to every event, they are unique events. This is because weddings are a private event that symbolizes a sacred union. A personal and emotional event such as this is sure to bring tears and stress.
As such, wedding and event planners often need to play the role of a therapist. This is because nerves can get the better of any individual on such an important day. The wedding and event planner must be in a position to calm down any individual that stresses out.
All in all, wedding and event planners have a diverse set of skills. This is because they contain the abilities to both plan an event and a wedding.
THE SIMILARITIES
As we said above, wedding and event planners are individuals who can plan events (corporate events, parties etc) as well as weddings of all sizes (destination weddings, elopements, etc). In order to be able to plan both the wedding and event planner must have a particular set of skills.
These include:
ORGANIZATION SKILLS
A wedding and event planner must have top-notch organizational skills. This is because both a wedding and an event have many different details that must come together for the event or wedding to be successful.
For example, the construction of a timeline for the vendors is critical for the success of a wedding or an event. This is because the timeline will help vendors plan their responsibilities in advance in order for them to prepare for the day.
The timeline may include the exact quantities needed of an item and by when.
NEGOTIATION SKILLS
Negotiation skills are necessary because they will allow the wedding and event planner to negotiate better terms or lower prices. In turn, this will allow the clients to enjoy the benefit of lower rates for their venue or service of choice, or an upgrade of services for the same price.
For example, the catering company may not budge in terms of rate but may well include additional items in the menu.
All in all, having negotiation skills will allow for better terms for weddings and events.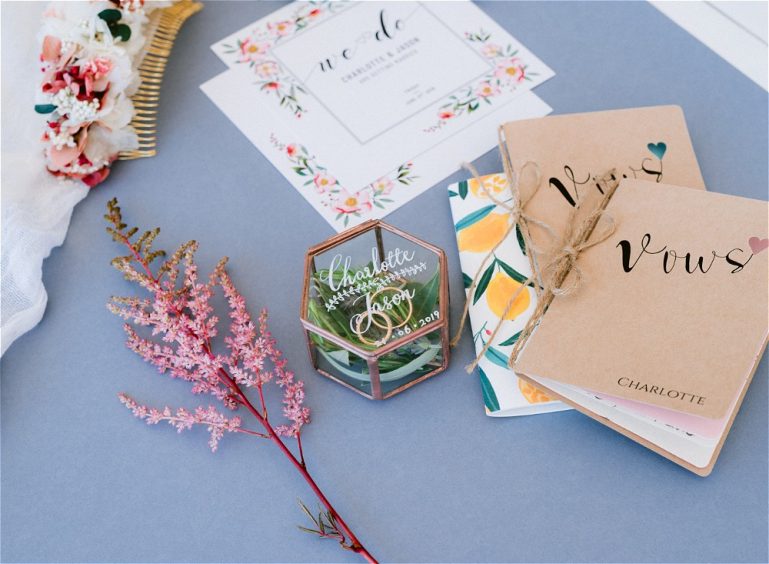 THE DIFFERENCES
The differences between weddings and events are not too great. However, they are important enough that they need some distinction.
THE PSYCHOLOGICAL SUPPORT
As we mentioned above, an important role of the planner is to provide emotional support. A wedding is a very important date as it signifies a sacred union. As such, it is logical that emotions and nerves may be at an all-time high.
This means that the wedding and event planner may need to provide extra support and communication to take the stress away.
EMPHASIS ON FLOWERS
Although events may include floral decorations, in weddings flowers and florists, play a much bigger role. This is because weddings are more known for floral decorations, and traditionally a wedding has several floral designs and flowers.
Florists and decorators place flowers everywhere: from the bridal table to the areas within the wedding reception and of course the wedding aisle.
All in all, flowers play a central part in every wedding. On the contrary, on events flowers do not often play a central role.
CONCLUSION
A wedding and event planner is ideally an individual that has experience in both. This will allow the wedding and event planner to have specialized knowledge of weddings, while still having the planning skills to run both events and weddings
If you feel that you need help to organize your wedding planning, and you want to find the perfect wedding venue, feel free to contact us! We love to help couples who consider Greece as their destination wedding choice!